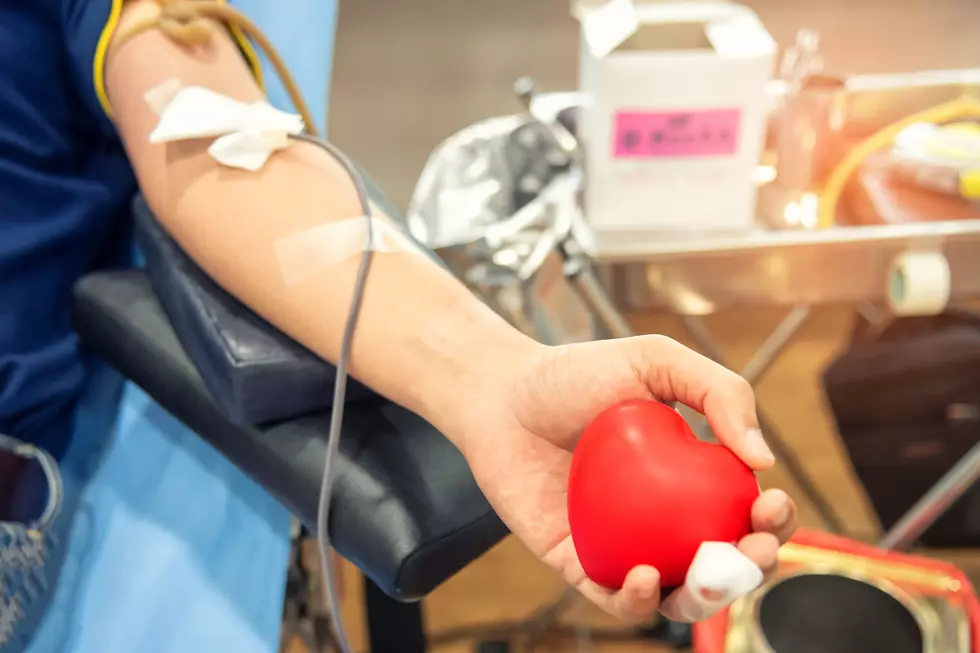 Save A Life – Give Blood And Get Free Pizza With The Lufkin, Texas Chamber Of Commerce
Getty Images/iStockphoto
If you have been thinking of a way to give as good as you get this Christmas season the Lufkin/Angelina County Chamber of Commerce must have had you in mind when they came up with this event.
Tomorrow, Wednesday, December 8th, 2021 they are hosting a blood drive with the Gulf Coast Regional Blood Center. They will be inside the building in the Chamber board room taking donations at 1615 South Chestnut in Lufkin from 10 am to 2:15 pm.
Each person that gives blood will receive a free medium pizza from Marco's Pizza. To schedule your appointment CLICK HERE. Time slots are filling up fast, so if this is something you are interested in now is the time to register.
Pints For Pizza 
The voucher is good for dine-in and carry-out at Marcos Pizza in Lufkin only. One voucher is provided per blood donor/customer. No purchase is necessary and it's good while supplies last.
Food Truck Wednesday 
Along with the blood drive the Lufkin/Angelina County Chamber of Commerce is also having "Food Truck Wednesday" at their office. The 58 Junction food truck will be there from 11 am to 1 pm for lunch.
Women's Networking Event Today
It seems like the Lufkin/Angelina County Chamber of Commerce always has something going on. Today (Tuesday, December 7th, 2021) there is a women's networking event at the Crown Colony Country Club from 11:30 am - 1 pm. The subject will be "Chamber's Favorite Things".
This coincides perfectly with their Chamber's favorite things posts focusing on the influence of some of the amazing businesses and organizations in our area.
This Jaw Dropping Home In Alto, Texas Will Have You Sold On Country Living
This home can only be described as rustic charm supersized. You won't believe your eyes, and the owners say the pictures don't even do it justice.
The 5 Most Confusing Intersections In Lufkin
Most of these large intersections in Lufkin don't even have stoplights. They will test your courage and all of your driving knowledge.
Rudolph The Red Nose Pumping Unit Gets Lights
Workers have erected Rudolph The Red Nose Pumping Unit in downtown Lufkin. Now they are putting on the lights.
Skyline Burrito Bowl Gets 2nd Location
Tavo Velazquez and his crew have started building a new restaurant out of an old car wash.