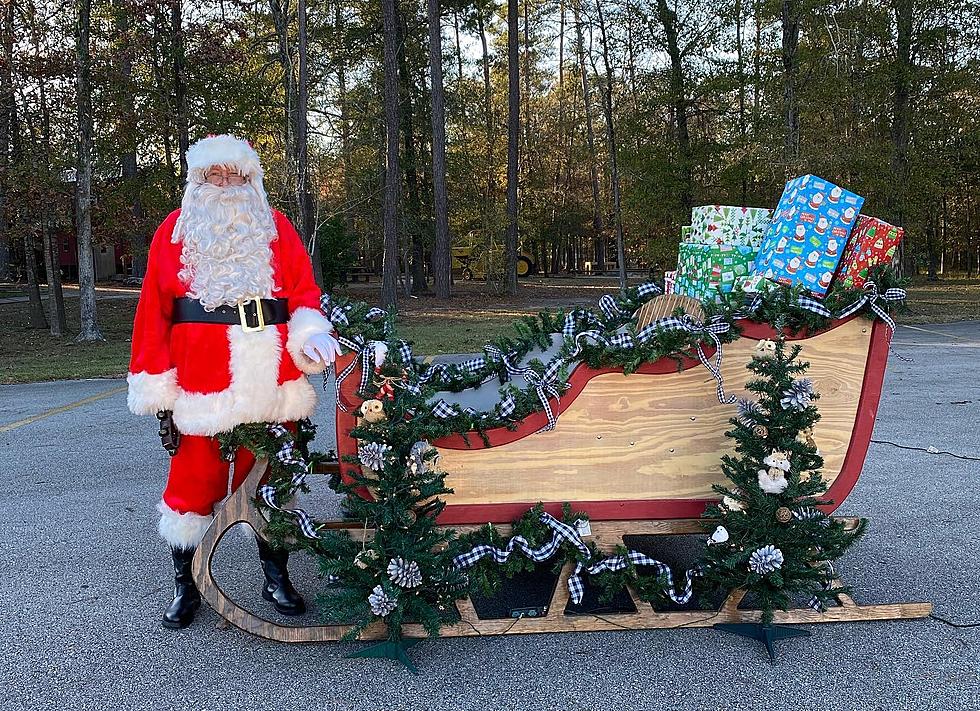 Santa Claus Express is Coming to Texas Forestry Museum in Lufkin
Texas Forestry Museum via Facebook
In just over a week, Santa Claus will be making a special appearance at the Texas Forestry Museum.  I'm not sure if Santa will venture through the seven levels of the candy cane forest and the sea of swirly-twirly gum drops to get here...(can you tell I've watched Elf a few too many times?)
It's all part of the annual Santa Claus Express at the Texas Forestry Museum. This event will be on Friday, December 3rd from 6 p.m. until 8 p.m. at the museum, located at 1905 Atkinson Drive in Lufkin.
Children and their families, and heck, kids of all ages, will have the chance to drink hot chocolate, decorate sugar cookies, play holiday games, and take pictures with Santa Claus! There will also be a performance by the Lufkin High School Twirlers.
Tickets are $5 per person. However, do not wait much longer to buy your tickets. They are limited and tickets will not be sold at the door. It's easy to purchase those tickets, just click here to be taken straight to the online purchase site. For more information call 936-632-9535.
JM Management, Pine Straw Direct, and Whataburger have stepped up this year to sponsor Santa Claus Express, so a big tip of the Santa hat to them. Oh, by they way, photos will be taken at the event for promotional materials, so don't be shy when the camera is pointed your way.
The Texas Forestry Museum is a private non-profit organization. They are open from 10 a.m. to 5:00 p.m., Monday through Saturday, except major holidays. For more information on the Texas Forestry Museum and its scheduled events, visit their website.
Rudolph The Red Nose Pumping Unit Gets Lights
Workers have erected Rudolph The Red Nose Pumping Unit in downtown Lufkin. Now they are putting on the lights.