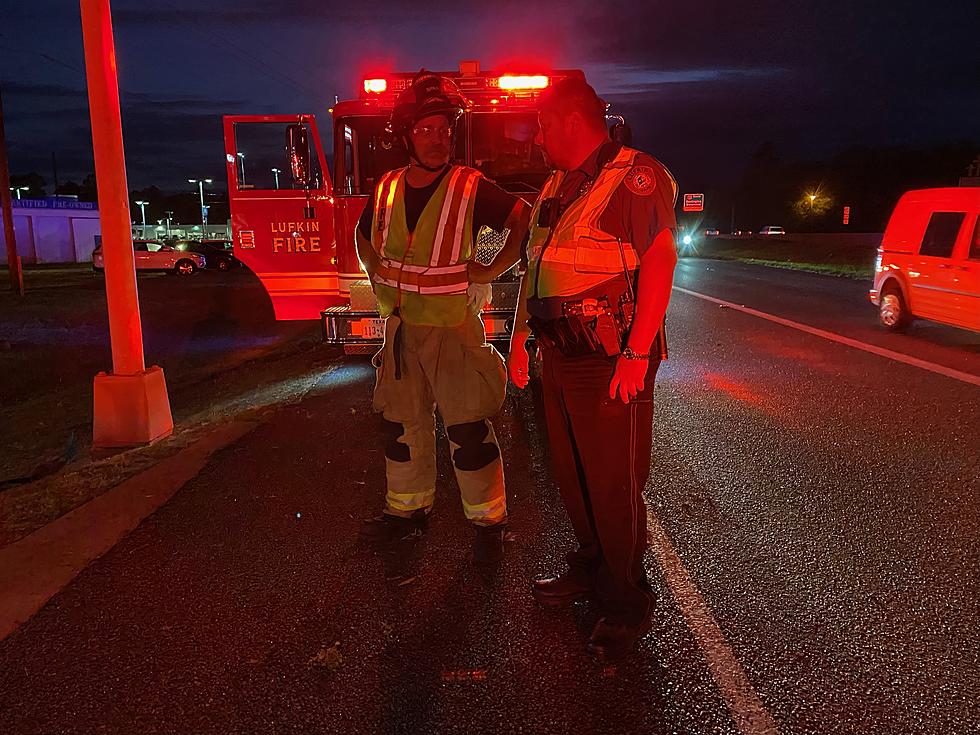 Fatality Reported in Crash on Loop near Loving Nissan in Lufkin
Contributed Photo/LPD
Authorities with the Lufkin Police Department are reporting that an accident has recently occurred on Loop 287 in front of Loving Nissan. Sadly, the accident does involve a fatality. Eyewitnesses at the scene report that a woman was driving at a high rate of speed, then went airborne before striking a metal sign pole, however, this has yet to be confirmed by investigators.
The accident, which occurred on the northbound side around 5:20 p.m., is not blocking the road but traffic is moving slowly in the area.  Police are asking that motorists please use caution and expect delays as the scene of the accident is cleared.
This marks the second accident of the day in Lufkin that has involved a fatality.
Around 4:30 this morning (Nov 24), an 18-wheeler traveling southbound on Timberland Drive drove onto the parking lot of AutoZone and smashed into the store.  The truck continued through the back of the store before stopping in a tree line bordering Kiwanis Park.
Damage was done to power lines in the area resulting in power outages for residents and businesses near that area.  Two cars that were parked in the AutoZone parking lot were also damaged.  The store was closed at the time of the accident.
Police found the driver of the 18-wheeler deceased in the cab of the truck.  The 62-year-old man was identified as Brian Golliday of St. Louis, Missouri.  His family informed authorities that he has had a history of heart problems.  An autopsy has been ordered in this morning's accident.
Here are photos from this morning's crash:
Autozone Accident