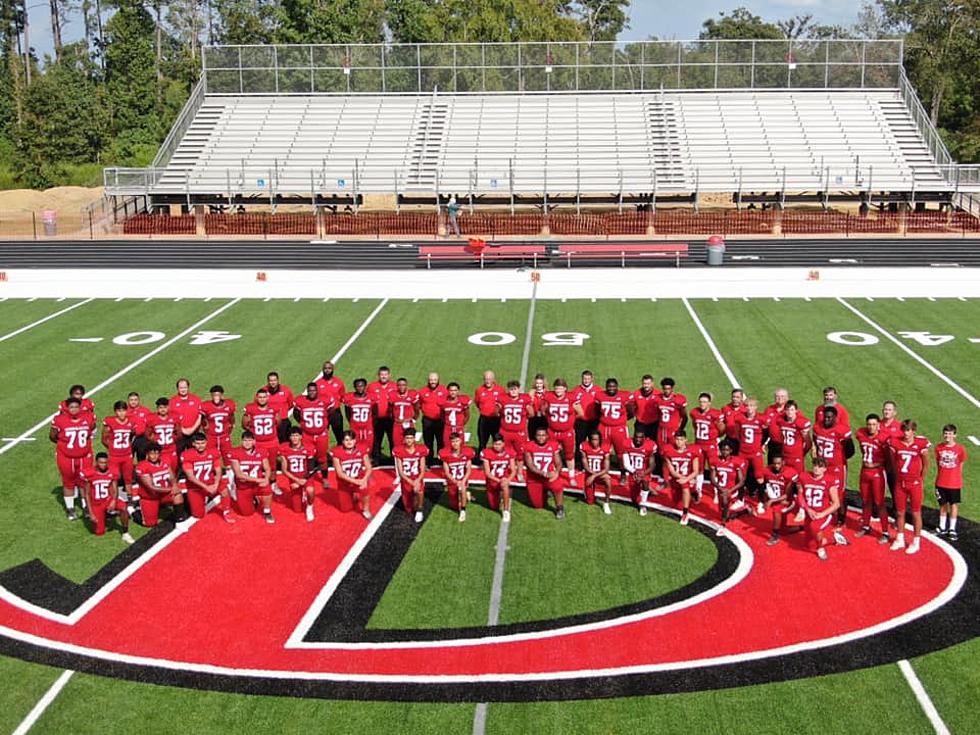 Diboll Makes HIstory, Timpson Prevails in Friday Night Playoffs
Diboll ISD FB Page
Round three of the UIL Texas High School Football Playoffs brought some nail biters and surprises involving East Texas teams.
The Diboll - Little River Academy game probably gets the area award for 'edge of your seat' action.  With time running out, the Diboll Lumberjacks booted a field goal to come away with a 37-34 victory over the Bumblebees.  Diboll makes school history and now advances to the fourth round of the playoffs where they will play Lorena.  The Leopards defeated Columbus 62-13 in a game played Friday afternoon in San Marcos.
One of the area surprises saw the Carthage Bulldogs fall to the China Spring Cougars 27-17.  Quite a few football prognosticators had Carthage adding another state championship trophy to their mantle. The Cougars will now play West Orange - Stark in the next round.
In a game played at Nacogdoches High School, the Waskom Wildcats brought an end to Newton's season, defeating the Eagles 42-6.  Waskom now advances to take on Daingerfield in the next round of the playoffs.
The Timpson Bears showed why many folks are predicting them to advance to another state championship game this year.  Timpson and Beckville, both undefeated coming into tonight, were tied at the half, but Timpson outscored the Bearcats by 21 in the 2nd half to win 42-21 and advance deeper in the playoffs.  Timpson will now play Centerville.  They defeated Holland tonight 28-0.
By the way, last year's state champs, the Shiner Comanches, won their playoff game tonight 67-21 over Schulenburg .  Shiner will now play Refugio in the next round. Both these teams have been steamrolling their opponents in the playoffs, so this should be a great battle.
20 Unusual Laws in the State of Texas
We want you to stay legal so here is a list of 20 strange laws you could break in the state of Texas.