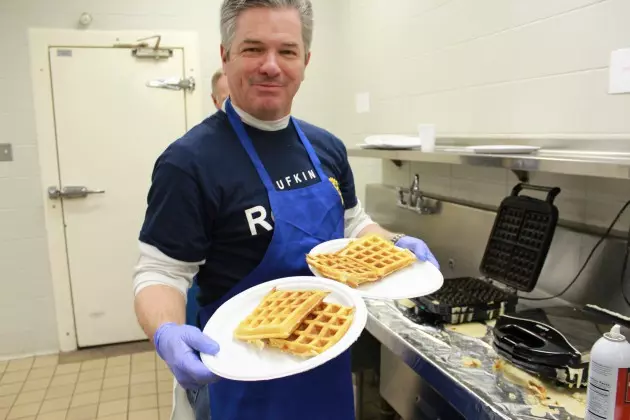 Lufkin Rotary Waffle Bake Continues Through Thursday
via Lufkin Rotary Club Facebook Page
The 61st Annual Lufkin Rotary Waffle Bake is happening nightly from Tuesday, November 28th through Thursday, November 30th.  
Doors open each evening at 5:15 at the Angelina College Cafeteria.  Bring the family for plenty of delicious, hot waffles, local entertainment, and, of course, lots of holiday cheer.  The Waffle Bake closes each night at 7.
Proceeds from the event support local Rotary projects such as scholarships, Ellen Trout Zoo, Meals on Wheels and many others.  Advance tickets are available at Austin Bank in Lufkin.  Tickets at the doors are $5 for adults, and $3 for children.