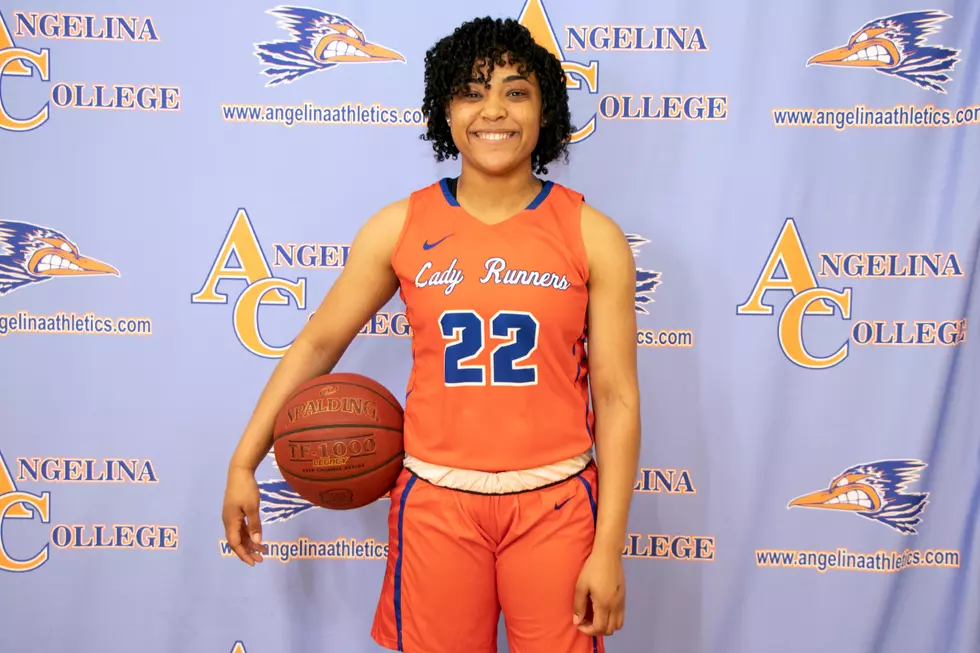 Louisiana Standout Signs LOI with Angelina College Lady 'Runners
Contributed Photo/AC Sport Gary Stallard
Angelina College has proudly announced the addition of a high scoring guard from Louisiana.  McKayla Williams, a standout with Stanly High School in Logansport recently signed her letter of intent to join the Angelina College Lady Roadrunners beginning in the fall of 2021.
High school players typically land on recruiters' radar screens somewhere around their junior seasons. A select few of those talented individuals may earn some attention as sophomores. Williams earned a varsity call-up as a seventh grader and posted a 35-point game as an eighth-grader playing against upperclassmen.
Williams said she based her decision on AC head coach Byron Coleman's reputation for developing players and preparing them for success at the sport's upper levels.
"The things I've heard about Coach (Byron) Coleman, how he sends players to the next level and how he takes care of his players, made me want to be a part of this," Williams said. "I know the program has made it to the national championship tournament, and they're always in the playoffs."
Williams, a 5'6" guard, has shown the versatility to play both the point and shooting guard positions, and she said she's willing to play whatever role helps the Lady Roadrunners put together winning seasons.
A multiple-award recipient in the All-State post-season honors, Williams has for her career scored nearly 3,800 points and is averaging nearly 32 points per game in 2020-2021. With those numbers, Williams now is ranked No. 50 in the MaxPreps Top 100 High School Girls Basketball Scorers of All Time.
Her impressive numbers could increase as her Stanley HS Lady Panthers embark on what they hope will be a long post-season run. With Williams on the floor, those Lady Panthers have been ranked among the state's Top 10 for the past several years.
Coleman said Williams will provide on-court leadership in addition her proficiencies in getting the ball through the bucket.
"She's got a lot of experience, and she's scored tons of points at the high school level," Coleman said. "She's been on varsity since the seventh grade, and she had a 35-plus point playoff game as an eighth grader. She can shoot, she gets to the line. She's just an outstanding offensive weapon.
"We think she's going to be a solid player at this level for the next two years."
CHECK IT OUT: 100 sports records and the stories behind them