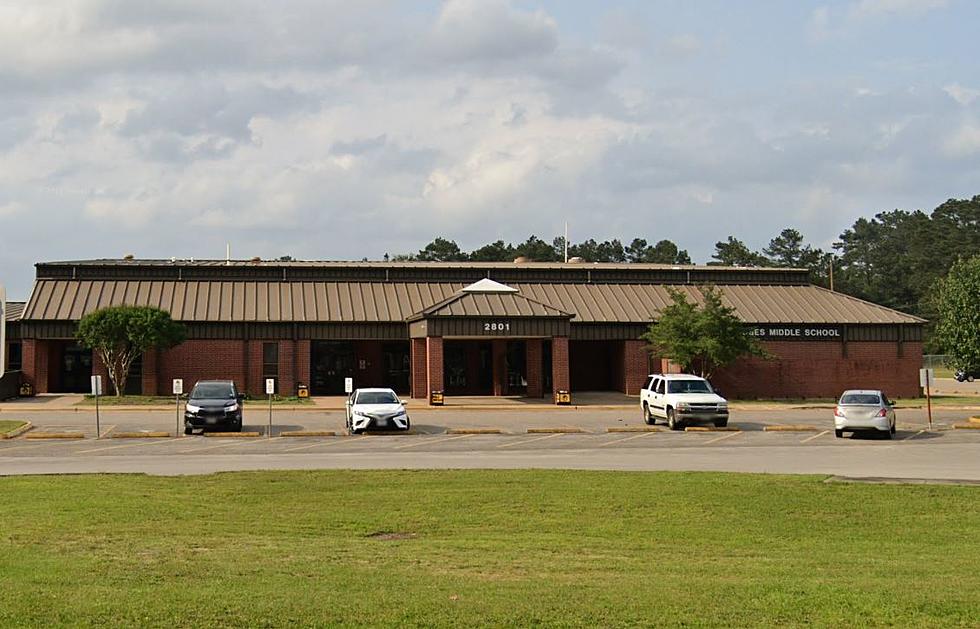 Bomb Threat At Mike Moses Middle School In Nacogdoches, Texas
via googlestreetview
Nacogdoches ISD school officials have released a statement regarding a middle school bomb threat. The school has shared the following statement about the incident saying the threat was not credible, but an investigation into the source is ongoing.
Parents and stakeholders, we want you to know that Mike Moses Middle School received a bomb threat today on social media that is being investigated by campus administration and Nacogdoches ISD police. No credible threat has been determined at the campus and normal operations are continuing while the investigation is ongoing into the source of the social media post.
Calls went out to all of the parents, and reports are that it's business as usual at the campus today, Thursday, March 3rd, 2022.
Update 3/3/22 12:00pm: The person that made this bomb threat against Mike Moses Middle School on social media has been identified and apprehended. The threat has been determined to be a hoax.
NISD Put On "Hold" After Snapchat Threat In Nacogdoches In February 
Social media threats have recently become an ongoing issue at Nacogdoches ISD. They have done a great job being transparent with the community with every one so far.
On February 21st, 2022 Nacogdoches ISD received a threat through Snapchat directed at the High School. The post was investigated by campus staff and the Nacogdoches ISD Police.
While the investigation was ongoing, they put the campus on "hold". Classes continued as normal, but they limited access to the school. No such actions were taken over this current bomb threat.
A Nacogdoches ISD student was arrested for this threat and charged with Terroristic Threat, Felony 3.
Hopefully, the students involved in this current bomb threat will be brought to justice as well. With time, taking these threats seriously will hopefully reduce them in number.
Awesome Nacogdoches County Home Listed for $1.5 Million
This home in northern Nacogdoches County was listed to the public on March 2, 2022. The 4,000 square feet home sits on nearly 40 acres.
Beautiful Central Heights Home Listed for $1.15 Million
Take a look at this beautiful home and property located in Nacogdoches County
Nacogdoches Rodeo Mutton Busting
Here's a look back through some of the years of mutton busting at the Nacogdoches Pro Rodeo and Steer Show.