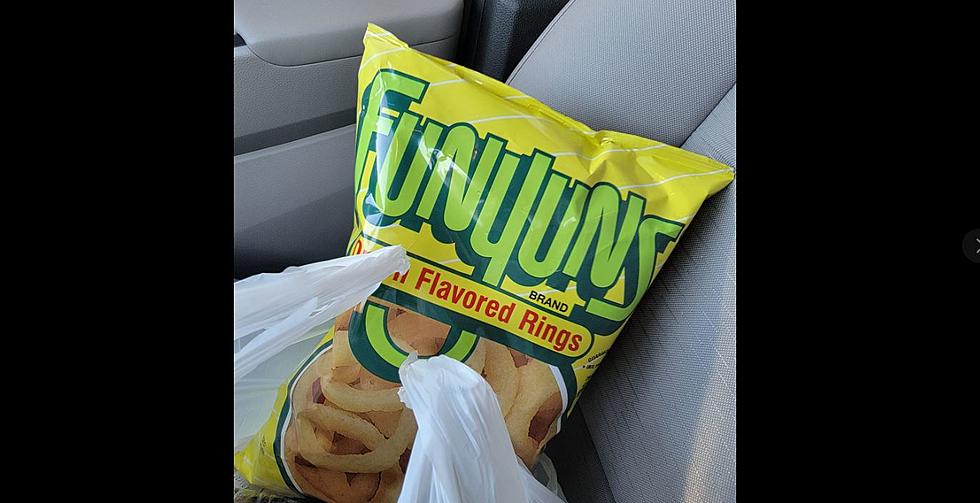 Why Is It So Hard To Find Funyuns In Texas?
Stuart Burson contributor
Looking for Funyuns in Texas is hard, but It is possible. I have seen a few people gloating on Facebook about their finds at HEB.
Could there be a huge shortage because the final episode of the TV depiction of an evangelical empire, The Righteous Gemstones, featured them prominently clasped in a pregnant woman's hands?
For whatever reason the hunt is on to find those tasty rings. Didn't the roof of your mouth just recently recover from the last time you had Funyuns? If so, you might be eating them all wrong.
You take a bite, and then just let them dissolve in your mouth. Sorry if this is making you hungry for Funyuns during the middle of a shortage.
Let Us Know Where You Find Funyuns In Texas
I've seen some people resort to off-brand Funyuns. This is a very Texan thing to do. Until high school, I thought all Funyuns were actually called OnYums.
That's a popular generic brand that you can find all throughout Texas. They might do in a pinch. Check out this video comparing the two.
Those onion-flavored rings bring me back to my childhood. They were the first addition to any burger day back in the school cafeteria.
I liked getting them even if I got some fries with the burger. Getting onion rings and fries at the drive-thru was always a quality move, so it just made sense to bring it to the lunchroom.
Did you know that Funyuns are vegan? That doesn't mean they are healthy for you. They do have a lot of chemicals, but at least they are still on the menu if you don't eat meat.
Gorgeous Retreat On Lake Nacogdoches
A stunning custom pool and every amenity awaits inside and out.
This Jaw Dropping Home In Alto, Texas Will Have You Sold On Country Living
This home can only be described as rustic charm supersized. You won't believe your eyes, and the owners say the pictures don't even do it justice.
7.9 Million Lufkin Estate Is An In Town Dream Ranch
This home is a ranchers dream, complete with zebra and deer.