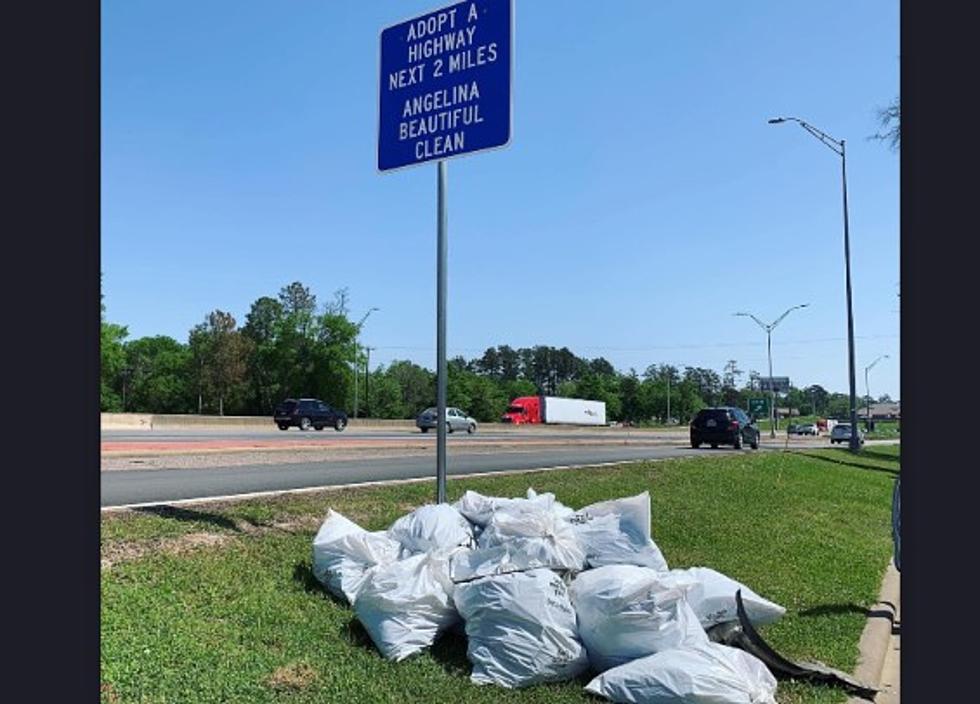 Angelina Beautiful/Clean Seeking Volunteers for July 24 Event
Angelina Beautiful Clean Facebook Page
Angelina Beautiful/Clean is getting ready for their annual Summer Adopt-a-Highway clean-up. The big event will be taking place on Saturday, July 24th from 8 am - 11 am.
Volunteers will meet at the Lufkin/Angelina County Chamber of Commerce at 8 am on Saturday, July 24th for breakfast and a brief safety meeting. Angelina Beautiful/Clean asks that volunteers wear long pants and closed-toed shoes. Work gloves, bug repellent and sunscreen are other optional suggestions.
Volunteers will assist Angelina Beautiful/Clean to help pick-up litter along their adopted highway stretch that covers a large portion of Loop 287 in Lufkin. Quarterly, the organization hosts a clean-up to combat litter and to promote its mission of educating and empowering the community to take responsibility for enhancing their community environment.
According to Emily Thornton, Angelina Beautiful/Clean Executive Director, "Clean-up events are a fantastic opportunity to give back to your community. Litter affects more than meets the eye, and this is a great way to make a positive impact on our community environment."
The Adopt-a-Highway program originated in the state of Texas in 1985 and is now one of the largest nationally recognized litter prevention campaigns. Families, community organizations, businesses, schools, and many more can participate in the Adopt-a-highway program. For questions on how to adopt your own stretch, contact your local Texas Department of Transportation Office.
For more information about Angelina Beautiful/Clean, please contact Emily Thornton at 936-63CLEAN (936-632-5326), visit www.angelinabeautifulclean.org or follow AB/C on Facebook.
Lufkin residents can opt-in to making a $1 donation on their monthly water bill, and that donation goes right towards beautification and environmental projects for Angelina County.
LOOK: Stunning vintage photos capture the beauty of America's national parks
Today these parks are located throughout the country in 25 states and the U.S. Virgin Islands. The land encompassing them was either purchased or donated, though much of it had been inhabited by native people for thousands of years before the founding of the United States. These areas are protected and revered as educational resources about the natural world, and as spaces for exploration.
Keep scrolling for 50 vintage photos that show the beauty of America's national parks.