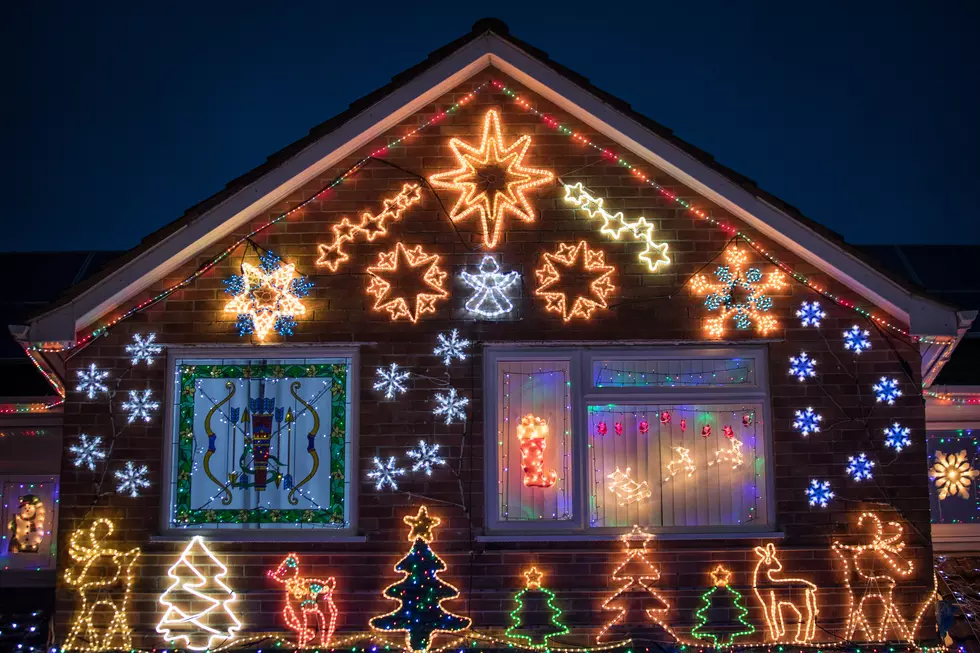 Win $500 With Light Up Lufkin, Texas Christmas Decorating Contest
Matt Cardy, Getty Images
The City of Lufkin Parks and Recreation Department is putting their money where your lights are. Not only are they putting together a Christmas Convoy to take you to all the amazing homes in Lufkin that are lit up for Christmas, but now they are also giving those people that put up all those lights some extra incentive.
They are giving away a $500 VISA gift card courtesy of Siacam Electric for the best of show. There will also be 2nd and 3rd place prizes.
If you haven't put your lights up yet or you have lights leftover that you didn't use, get to lighting every possible place to clinch that award.
Nominate Yourself Or Your Neighbors 
Driving or walking around your neighborhood you must have noticed the houses that did the lights up big this year. You just can't miss the places with multiple inflatables, thousands of lights.
Make sure that everyone knows how much holiday cheer you got from seeing the lights. Take a moment and nominate them to win the $500 VISA gift card. 
That way the lights will get even bigger next year. It's a major award and is worth a lot more than a leg lamp. If your lights are on point, don't forget to add yourself to the list.
Contest for the City Of Lufkin
This contest is for residents of the City of Lufkin only, so if you don't live in the City Of Lufkin, what can you do? We also have a light-up giveaway and it's open to all of East Texas.
You can enter to win that competition below.
Rudolph The Red Nose Pumping Unit Gets Lights
Workers have erected Rudolph The Red Nose Pumping Unit in downtown Lufkin. Now they are putting on the lights.
This Jaw Dropping Home In Alto, Texas Will Have You Sold On Country Living
This home can only be described as rustic charm supersized. You won't believe your eyes, and the owners say the pictures don't even do it justice.
The 5 Most Confusing Intersections In Lufkin
Most of these large intersections in Lufkin don't even have stoplights. They will test your courage and all of your driving knowledge.
Skyline Burrito Bowl Gets 2nd Location
Tavo Velazquez and his crew have started building a new restaurant out of an old car wash.
Downtown Lufkin Storm Damage
An unconfirmed tornado briefly ran though downtown Lufkin on Wednesday, October 27th, 2021. It knocked out power to Lufkin City Hall and many businesses in the area were affected.