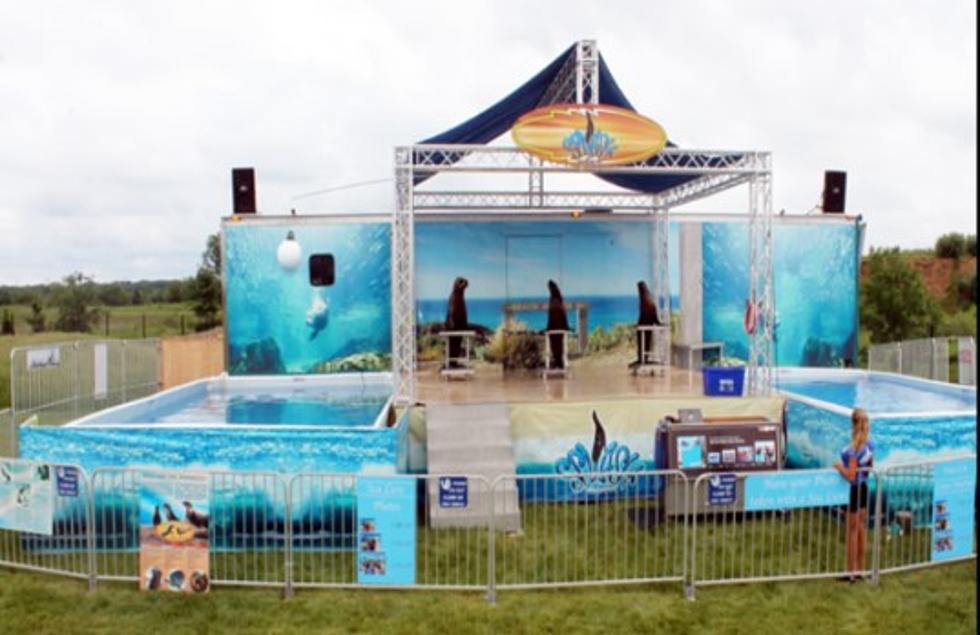 Texas Forest Fest is Still a Go, But Some Events Get Cancelled
Contributed Photo
The Texas State Forest Festival committee, Expo Center staff, and volunteers have been working their tails off trying to plan out this year's 37th Annual Forest Festival, while at the same time ensuring a safe environment for everyone who attends this year's event which is slated for September 16-19.
The Forest Festival committee is hopeful that every festival-goer does their part to keep themselves safe and be respectful of others. The current health situation makes for a challenging backdrop for the 37th annual Texas State Forest Festival, presented by Brookshire Brothers. There are no mandates concerning vaccinations or the wearing of masks, but it is the hope of the committee that everyone follows safety guidelines.
The Texas State Forest Festival is still a go, however, due to rising COVID numbers, the Festival committee made the unfortunate call to postpone the following events until Spring 2022:
Pineywoods Car Show
50th annual Southern Hushpuppy Championships
Big Axe BBQ Competition
East Texas Cheerleading & Pom Pon/Dance Championships
The Lufkin/Angelina County Chamber of Commerce Executive Board, Angelina County & Cities Health District, and local physicians have advised the Forest Festival committee to postpone all large gatherings scheduled inside the George H. Henderson, Jr. Expo Center's main arena and outside barns.
The Forest Festival team is still looking forward to bringing a new Sea Lion Splash Show and Danny Conner's Reptile Adventures to the four-day festival. Plus, the Bear Hollow Wood Carvers will be back. Don't worry, the petting zoo, festival sweets & treats, Lumber-JACKED 5K & Fun Run, Market Day, carnival rides and games will be at this year's event.
"Over the past year-and-a-half, we have prided ourselves on being a leader in this community and doing our part to keep you informed on COVID-19 information, ways to keep your business afloat and successful during hard times, and we continue to be committed to doing our part," Chamber President/CEO Tara Watson-Watkins said. "As much as we all want to get back to normal, until we can get our vaccination rate higher in Angelina County, we just can't take the risk of exposing the hundreds of volunteers and my staff, as well as you - our community. We pray that you and your family will come and enjoy a fun event but plead with you to help us by following our recommended guidelines (which are listed below)."
Get vaccinated. If you're fully vaccinated, thank you! If you're not, now is the time to be protected for when the Festival's kicks-off Sept. 16. That's the best thing you can do for yourself and for everyone, especially children under age 12 and others who cannot currently get vaccinated. It's widely recognized that the vast majority of all current COVID-19 cases are among unvaccinated people. While we will not (and cannot legally) require you to show proof of vaccination or a recent negative COVID-19 test to enter the Forest Festival, if you're not vaccinated and plan to attend, we urge you to do your research, talk to your doctor, and consider a vaccine, both for your safety and the safety of others. If you can't get one beforehand, our friends at the Angelina County & Cities Health District are offering free vaccines at the Forest Festival on Saturday, Sept. 18. More details to come.
Make an informed decision about attending the Festival. Before you visit, make sure you've considered your personal health situation and how you can best keep yourself and those close to you safe and healthy. The Texas Department of State Health Services has a comprehensive webpage on COVID-19 with the latest information on testing, vaccinations, symptoms, what to do if you feel ill, protecting yourself and others, and more. Visit https://www.dshs.texas.gov/coronavirus/ for more info.
Wear a face covering. Masks protect everyone. Plan to bring a mask for yourself and everyone in your party with you to attend the 37th annual Texas State Forest Festival. Wear a mask in the following settings if you are older than age 5 and medically able to wear one:
Indoors, for both vaccinated and unvaccinated people. Wearing a mask in indoor public spaces, regardless of your vaccination status, can help protect you and everyone in close proximity to you.
Outdoors in crowded settings, especially if you are not vaccinated.
At some independent vendor booths who may require everyone in their booth to wear a mask.
Social distance. Please spread out when you can and wear a mask when you can't. The fairgrounds are huge, and all activities are outdoors where social distancing is much easier. We've created more space in some high-traffic areas and we are adding many more outdoor seating areas. If one area of the Festival is busy, explore new places. Wherever you go, there's plenty to eat, to do, and to see.
Use hand sanitizer or wash your hands frequently. There are hand sanitizing stations throughout the barns and livestock areas, where it's especially important to wash your hands after visiting the animals.
Stay home if you're not feeling well or you've had close contact with someone who has tested positive for COVID-19. If within the 14 days before you attend the Festival you have tested positive or presumptively positive for COVID-19, experienced any related symptoms or been in direct contact with or in the immediate vicinity of any person who is confirmed or suspected of being infected with COVID-19, even if you do not have symptoms, please stay home.
Most of all, please respect your fellow festival-goers. We're all in this together. And please remember that some operators may be short-staffed due to labor shortages. Please practice patience and be kind to those who showed up to work and serve you at the 37th annual Texas State Forest Festival.
In the meantime, here's a look back of some of the competitors from previous hushpuppy cookoffs.
Hushpuppy Championships