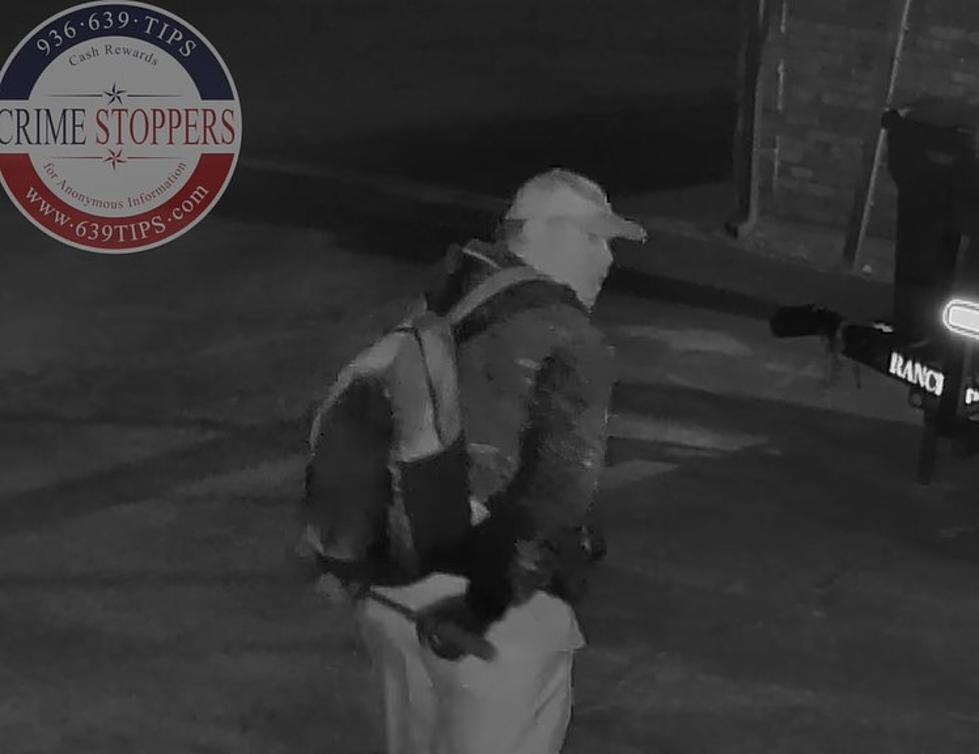 Lufkin Crime Stoppers Hopes Someone Recognizes This Holiday Grinch
via Crime Stoppers website
Crime Stoppers of Lufkin is hoping someone can provide some information to help catch a holiday burglar.
Here's an updated picture submitted by the Lufkin Police Department.  The still photo is from the Solar Tan surveillance system.
According to a post on the Crime Stoppers website, on Tuesday, December 21, someone broke into doctors' offices on Gaslight Blvd in Lufkin. Some of the items stolen included laptops, iPads, cash, checks, and drugs.
A camera on a neighboring building captured video of a man walking behind the buildings at the time of the burglary. It is believed that this man may be involved with the crime. If you can name the man in this video, or know who burglarized the doctors' offices, please submit a tip on the Crime Stoppers website.  You can also use the Crime Stoppers app (639TIPS.com./app), or simply call (936) 639-TIPS (8477).
Tips and calls directly to Crime Stoppers are anonymous and an anonymous tip that leads to an arrest is eligible for a cash reward. With Crime Stoppers, the entire process, from tip to reward, is handled without identifying the tipster. No one will know that you helped solve this case.
As long as the published Tipline telephone number or website address instructions are used, tips are passed through a software program that masks all sender information. A randomized report number is assigned to each tip so the tipster's identity is never known to Crime Stoppers or any law enforcement officer/investigator involved in the case.
When Tipsters communicate with Crime Stoppers, following the initial tip submission, whether to provide additional information, check the status of the investigation, or learn if a reward has been authorized, they must use the report number assigned to their tip. Because the process is anonymous, the report number is the only way for Crime Stoppers to locate the tip and provide an update to the Tipster.
Anonymity is not Crime Stoppers' promise -- IT IS THE LAW
Security Devices For Your Catalytic Converter
Using a combination of these products could prevent you from becoming a victim of this senseless property crime.