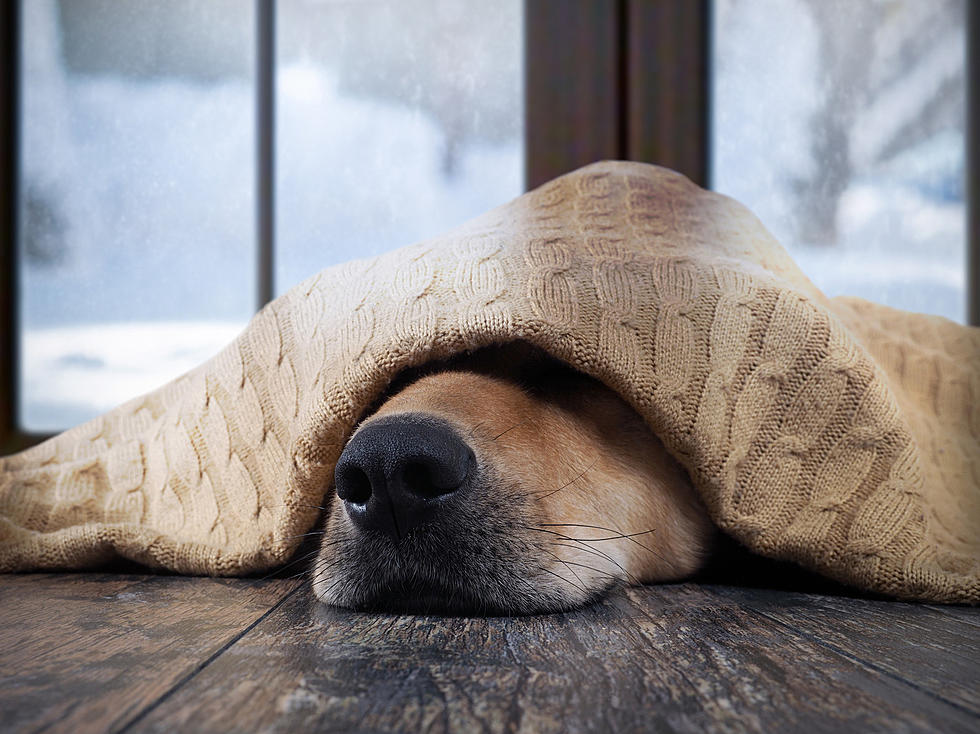 East Texas Forecast – Record Heat, Severe Storms, Extreme Cold
kozorog
Record heat, damaging winds, large hail, tornadoes, bone-numbing wind chills...or as we call it in here in East Texas, a typical day in the Pineywoods. Well, maybe typical is not the right word, but it's not necessarily out of the ordinary for weather like this to happen here in a 24-hour period.
Let's Break It Down - First the Heat
December 2021 will probably be the warmest December in East Texas history.  So, it should come as no surprise that we'll be toying with a record high temperature to close out the final day of the year.  In 1951, the record high for December 31 in Lufkin was set when we reached 80.  That's exactly the forecast high for today some 70 years later.  We could still come close to a record high for the first day of 2022 before the cold front arrives.
Let's Talk About That Severe Weather
This next cold front will be the strongest of our Winter season so far.  Before we get to the cold temps it will bring, let's talk about the severe weather it could usher into our area.
The Storm Prediction Center in Oklahoma believes that severe weather is very possible over the next 48 hours in the southern U.S.  It looks like the best chance for strong to severe thunderstorms in the Pineywoods will occur between 6 a.m. and noon on Saturday morning.  Damaging winds, up to quarter-sized hail, heavy downpours and even an isolated tornado or two are not out of the question.
The chances for severe weather throughout the day on Saturday are more pronounced as you get deeper into the Ark-La-Tex.  In fact, persons living in Tennessee and the northern portions of Mississippi and Alabama should brace for the possibility of a rather significant outbreak of severe storms.
When Will the Frigid Weather Get Here?
It looks like East Texas will still get up to a high near 80 on Saturday before the thermometer takes an abrupt turn by mid-afternoon.  We will be in the 60s by sunset on Saturday and then get ready for a very cold and windy night.  We can expect lows in the upper 20s early Sunday morning with wind chills dropping into the teens!
The high on Sunday, even with sunshine, is only supposed to get around 40 and the wind chill is expected to hover around the freezing mark throughout the day.  The wind should subside somewhat by late Sunday, but the low for Sunday should be somewhere between 20-25 degrees.  We'll get a bit of a warming trend Monday through Wednesday before we start talking about another cold front.
What About Snow?
Not this time for Deep East Texas.  Forecasters believe a few flakes may fall in the Ark-La-Tex and northern Louisiana, but that's about it.  No accumulations or impacts are expected from any snow that does fall.
Did You Mention Something About Another Cold Front?
Yup.  Another polar front is expected in our area by next Thursday and Friday.  Very cold temps will once again be in Deep East Texas, but no freezing precipitation is expected.  It should be a huge snow make however for the midwestern part of the U.S.
Make sure you download our free KICKS 105 App to have weather alerts sent to your phone.
Here's a flashback to some of the snowfall we had last Winter
Snow Pics 2021