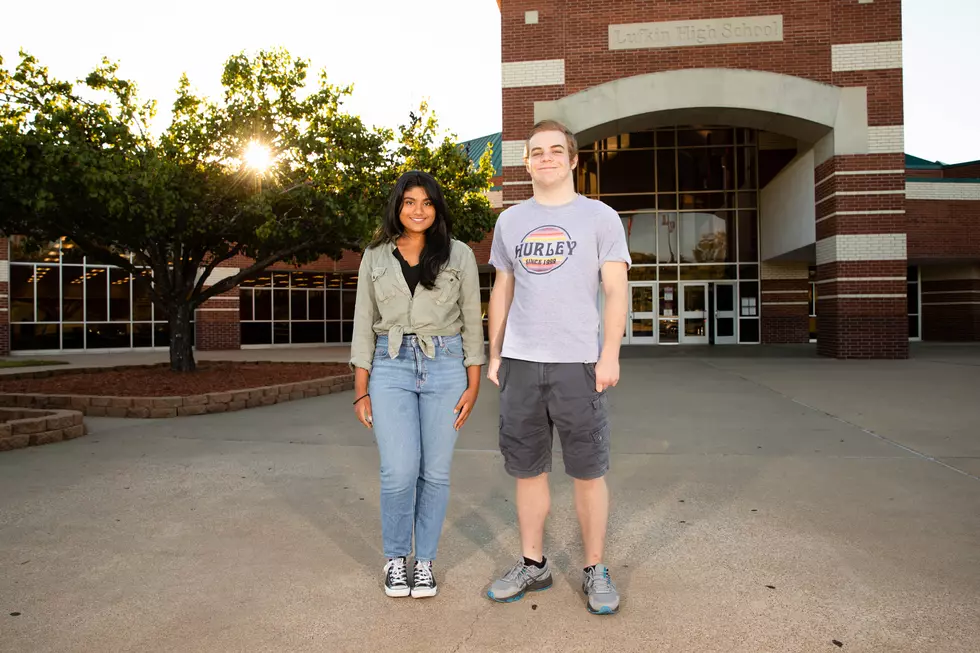 Two Lufkin High Students Recognized for Outstanding Achievement
ANDY ADAMS/Lufkin ISD
According to a release from the Lufkin Independent School District, two Lufkin High School students have been named Commended Students in the 2023 National Merit Scholarship Program.
The National Merit Scholarship Corporation reached out to the district to inform them that SreeNidhi Karnati and Griffin Willingham are among about 34,000 Commended Students throughout the nation who are being recognized for their exceptional promise.
These students scored in the top 50,000 students who entered the 2023 competition by taking the 2021 Preliminary SAT/National Merit Scholarship Qualifying Test (PSAT/NMSQT).
"This is a very proud day for Panther Nation as we celebrate the academic accomplishments of SreeNidhi Karnati and Griffin Willingham," said Dr. Andre Emmons, Lufkin High School Principal. "According to the NMSP statistics a 'Commended Scholar' is a recognition reserved for the top 3 to 4 percent of students in the State of Texas or the 96th percentile."
SreeNidhi and Griffin were excited to receive the news about the recognition. 
"It definitely felt like a payoff for my preparation for the test," said SreeNidhi. Griffin said he was "surprised and pleased."
Both students are involved in extracurricular activities and clubs. SreeNidihi is on the varsity tennis team, STEM Academy, Ignite, and the secretary of National Honor Society. She's participated in Number Sense and Math UIL since fourth grade. She enjoys playing the piano outside of school. SreeNidihi plans on pursuing a career in medicine either becoming an internal medicine physician or an oncologist. She is the daughter of Nita and Dr. Sudheer Karnati.
Griffin is on the Computer-Aided Design (CAD) team for robotics, STEM Academy and enjoys chess club. He wants to get a degree in aviation and become a commercial pilot. He is the son of Megan and Bradley Willingham.
"Reaching the status of Commended Scholar is a result of the academic excellence and fortitude of both of these young scholars," said Dr. Emmons. "Please Join us in congratulating SreeNidihi and Griffin on this outstanding achievement."
KICKS 105/Whataburger Teacher of the Day $1,000 Winners
Every semester KICKS 105 teams up with Whataburger to award an area teacher a $1,000 classroom grant. Here's a look at the winning teachers so far.
Lufkin, Texas - 10 Year Challenge
The 10-year challenge is getting quite the attention on social media. Let's take a look at how certain areas around Lufkin have changed over the past ten years or so.