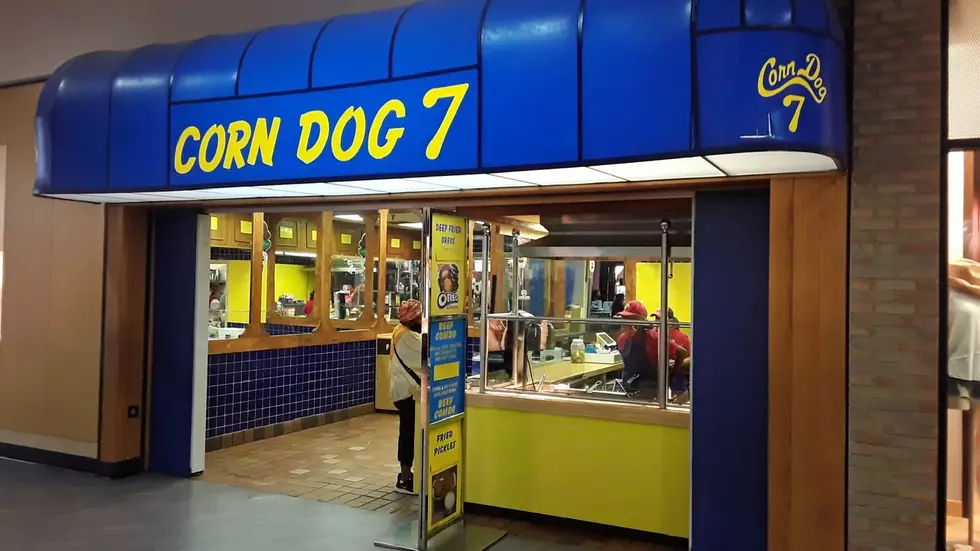 Popular Eatery To Exit Lufkin Mall
Photo Courtesy of Lance Moore
Though there hasn't been an official announcement made, Corn Dog 7 is leaving Lufkin Mall. They won't be gone for good, it seems they have a plan.
Corn Dog 7 is a family owned business that was founded in 1979. They have fair style foods for lower prices and they are famous for their corn dogs, seasoned french fries, and cheese on a stick. They have 6 locations in and around Texas, Mississippi, Louisiana and Arkansas.
Our location in the Lufkin Mall isn't counted in that number. They are locally owned and operated. That is what makes this so great. They are leaving the Lufkin Mall, then opening a local food truck. 
Rumor has it that the food truck will be open at some point in Lufkin after they exit the Lufkin Mall tomorrow. Their last official day there will be Wednesday, April 27th 2021 until 9pm. We will see how quickly after leaving the Lufkin Mall, that they will have the food truck open and working.
If you are a huge fan of the food at Corn Dog 7 today and tomorrow might be your last chance to get in a corn dog before the move. For some like me, Corn Dog 7 is the mall, and one of the original businesses there. Corn Dog 7 had restaurants in Malls all over the south, and ours was one of the few ones left and operational.
The nostalgia of the blue and yellow Corn Dog 7 sign will always be a part of what it means to go to hang out at the mall.
50 Famous Brands That No Longer Exist