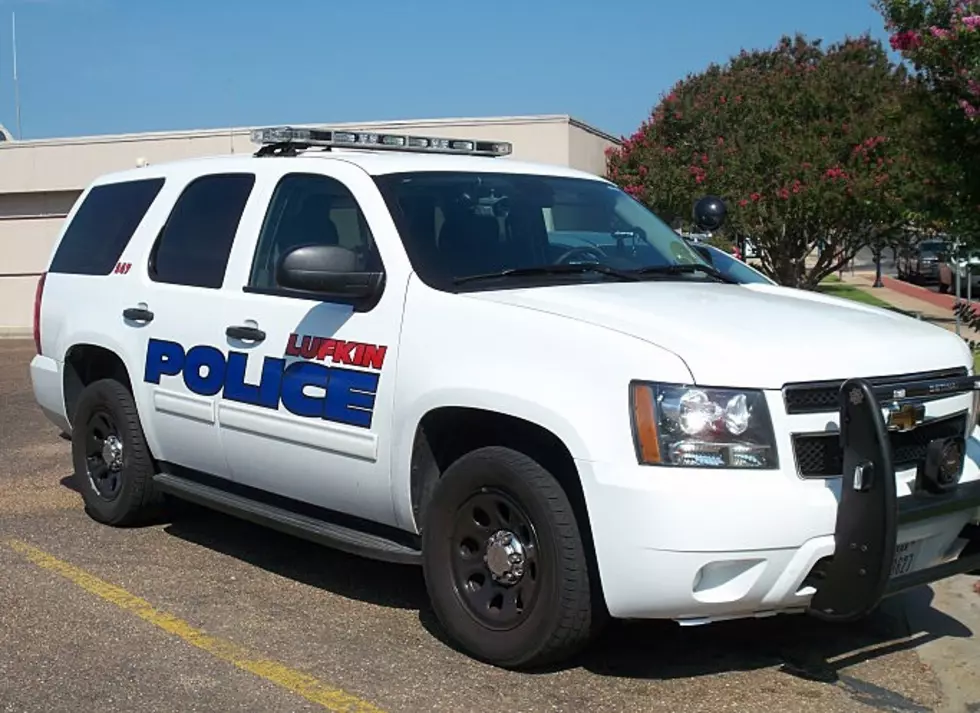 Lufkin Police Release Details Concerning Kidnapping Incident
Lufkin Police have released details concerning a bizarre kidnapping incident that took place Sunday afternoon that eventually led to a car chase in San Antonio.
According to LPD, around 1:30 Sunday afternoon, officers were contacted by a woman who said her daughter, Meundrea Thomas, 22, had possibly been kidnapped by her ex-boyfriend, Quindon Boston. The woman said she had been trying to reach her daughter all morning, but Thomas would not answer the phone. Thomas has a protective order against Boston.
Officers responded to Thomas' apartment and spoke with her roommate. The roommate told them that he had spoken with Thomas on the phone around 11:30 a.m. through someone known only as "Quindon's cousin." The roommate provided officers the number for "Quindon's cousin" and officers were able to speak with Thomas. She sounded as though she was in distress.
By asking open-ended yes or no questions, officers were able to figure out that Thomas had been forced into Boston's vehicle and they were headed toward San Antonio, which is where Boston lives. Officers then put out a "be on the lookout" to surrounding agencies (especially those on 1-10) for Boston's maroon Lincoln MKZ.
Throughout the day, officers coordinated with agencies in San Antonio in the search for Thomas. Though Thomas' phone is broken, officers were able to ping it in the San Antonio area.
Around 3:30 a.m., officers were notified by San Antonio Police Department that the suspect vehicle had been located following a vehicle pursuit. At the time, the suspect vehicle had two black male occupants. They attempted to flee on foot following the vehicle pursuit. The driver, LaKalven Green, 19, was taken into custody, while the passenger got away.
Around 4:30 a.m., officers were called to the LPD lobby because Thomas had arrived to give her statement about what occurred. Thomas was brought back to Lufkin by her roommate. Officers did not know she was safely in her roommate's custody until she arrived at the station.
Thomas told officers that Boston came to her apartment to hang out Sunday morning. She said it wasn't a problem at the time because they "get along." She said he then insisted she return to San Antonio with him and she said "no." She said they then began arguing and he told her that he would hurt her if she did not go with him. She said he placed her in the backseat and set the child locks so she could not get out. They then began driving to San Antonio.
Upon arriving in San Antonio, she said, Boston got out of the vehicle and told her his cousin would take her home. She said the cousin asked where she wanted to go, and she told him a nearby university because she knew someone there. Once there, she was able to contact her roommate who drove to San Antonio to pick her up.
Officers did not know she was safely in the roommate's custody until she arrived at LPD at 4:30 a.m.
As of 10 a.m., Monday,  Boston remained at large. The incident is under investigation.
Anyone with information on Boston's location is asked to call us at 936-633-0356 or Crime Stoppers at 936-639-TIPS.
LOOK: Stunning vintage photos capture the beauty of America's national parks
Today these parks are located throughout the country in 25 states and the U.S. Virgin Islands. The land encompassing them was either purchased or donated, though much of it had been inhabited by native people for thousands of years before the founding of the United States. These areas are protected and revered as educational resources about the natural world, and as spaces for exploration.
Keep scrolling for 50 vintage photos that show the beauty of America's national parks.