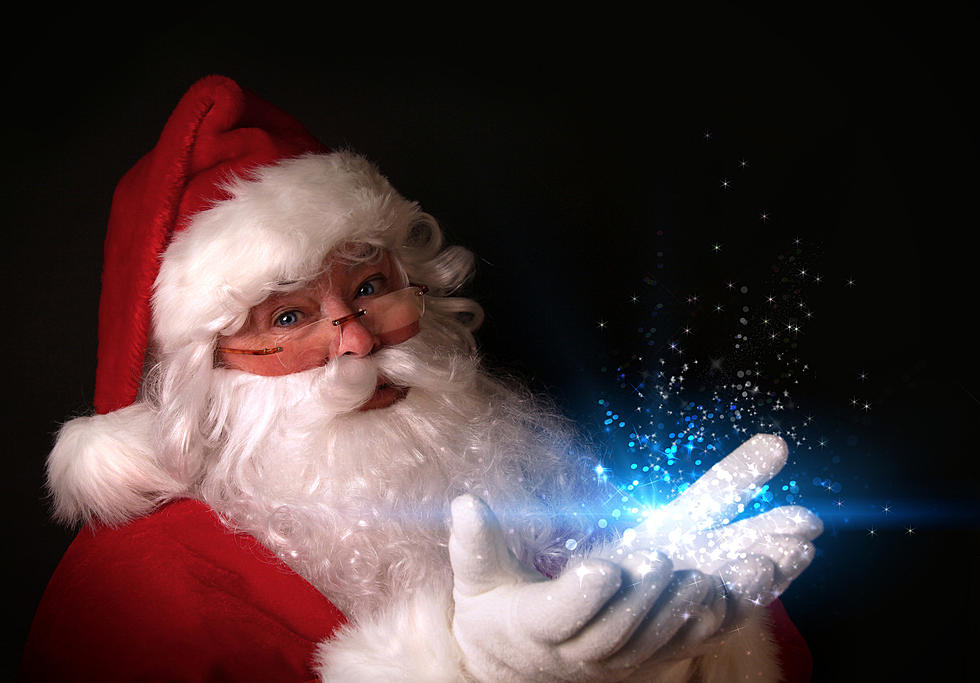 Last Chance – Pictures With Santa At Angelina County Farmers Market In Lufkin, Texas
Zoonar RF
You won't want to miss a visit to Santa's world at the Angelina County Farmers Market. The entire area is decorated and perfect for some one-on-one time with the big man in red.
Your last chance for pictures with Santa at the market is coming up on Saturday, December 18th, 2021 from 1 pm - 3 pm. This is a free meeting with Santa and you take your own pictures. Kids and adults can join in on the fun; age is just a number.
There is no shortage of photo ops as Mrs. Claus, Elsa, and Poppy will be there too. This is all free, but donations are appreciated.
Ornament Decorating
After your meeting with Santa you can decorate a Christmas ornament. These are magic ornaments and they are a priceless and unbreakable memento of the day.
I say magic, but more than likely they are plastic. That's why they don't break. This way the kids can have fun, and you will have a cherished keepsake.
Even if the kids aren't that crafty, they will help them make a masterpiece suitable for hanging on your tree at home. Shop all the local vendors, while you are there and keep your dollars here in East Texas.
Drive-Thru Christmas Lights In Lufkin
The Winter Wonderland drive-thru is also a big event this Christmas season at the Angelina County Farmers Market in Lufkin. It gets started on Wednesday, December 15th at 5:30 pm, and ends around 8 pm.
This event is also free, but they do take donations on the way in. The more you give the more Christmas decorations to see next year.
This event gets better every year. This is the 3rd annual Drive-Thru and it will continue through December 23rd, 2021.
Kurth Memorial Library Is Ready For Christmas 2021
Take a look inside Lufkin's Kurth Memorial Library at Christmas time.
This Jaw Dropping Home In Alto, Texas Will Have You Sold On Country Living
This home can only be described as rustic charm supersized. You won't believe your eyes, and the owners say the pictures don't even do it justice.
Skyline Burrito Bowl Gets 2nd Location
Tavo Velazquez and his crew have started building a new restaurant out of an old car wash.