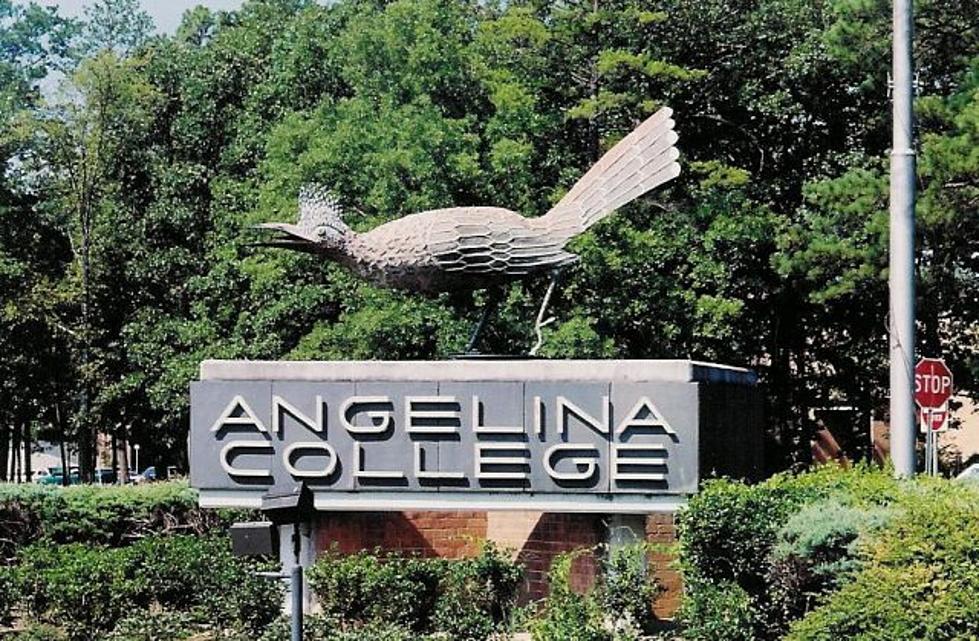 Angelina College Recognizes Students on Fall Honors' Lists
Angelina College officials have released the names of 72 students named to the President's Honor List for the Fall 2021 semester. The college also revealed the names of 174 students named to the Dean's Honor List for the same semester.
To qualify, students must have enrolled in at least 12 semester hours of college-level work and have attained a grade point average of 4.0. To qualify for the Dean's List, students must have enrolled in at least 12 semester hours of college-level work and have attained a grade point average of 3.5 with no grade lower than a "C".
Here are the names of students named to the President's Honor List:
Alto
Bronson
Center
Diboll
Grapeland
Hemphill
Huntington
Jasper
Tianna Morgan
Victor Romero
Livingston
Erica Baker
Windy Mendoza
Austin Pena 
Lufkin
Sarah Ackley
Lisette Aguilar
Ezequiel Alanis
Regina Alexander
Amanda Anderson
Jordan Armstrong
Tara Bocock
Madelyn Boudreaux
Lauren Bowers
Genevieve Carcano
Kayteen Carreon
Daniela Cortes
Mallory Germany
Alex Guerrero
Haley Guillen
Kendall Howatt
Justice Irvine
Kaaliyah Jackson
Marjorie Kelley
Karley LaForge
Allyson Lea
Kaitlyn Lea
Cameron Llewellyn
Adam McFarland
Alex Mendoza
Jennifer Miller
Dalton Morton
Alexandra Nunez Pedraza
Matthew Nunn
Natalie Ovalle
Colby Payne
Reynaldo Perez
Brent Pigg
George Thomas
Stori Thomas
William Towery
Jacquiline Wahleithner
Nacogdoches
Alyssa Cain
Lorena Macias
Truong Tho Pham
Katerin Sanchez
 Onalaska
 Pineland
Pollok
San Augustine
Warren
Woden
Here is the list of of student's who made the Dean's List:
Apple Springs
Alto
Broaddus
Bronson
Chester
Corrigan
Hillary Bookman
Micah Hughes
Crockett
Yesenia Guzman-Espino
Faith Head
Jacqueline Stewart
Hannah York
Diboll
Samuel Belasco
Jose Garcia
Olivia Havard
David Ramos
Dylan Roark
Alexander Venegas
Douglass
Grapeland
 Groveton
Hemphill
Huntington
Patricia Chambers
Cody Cox
Colby Curtis
Sadie Felts
Kagan Gentry
Jacob Mason
Haile McShan
Christa Niederhofer
Natalie Wych
Jasper
Larry Francis
Nicole Husband
Haley Primrose
Maria Romero
Kennard
Livingston
Jennifer Altom
Maghen Haynes
Holly Lenox
Gavin Tardy
Brittny Walters
Lufkin
Toni Adams
Amanda Aguilar
Brandon Alexander
Michelle Barnett
Linda Beauchamp
Armando Calzadilla
Jacob Carr
Hector Cerda
Lamyia Chatman
Alexis Choate
Joseph Clark
Shelly Demarest
Grace Dixon
Inez Escamilla
Serena Esteves
Luis Estrada
Kayla Fincher
Andrew Foster
Devin Garcia
Francisco Garcia
Kate Garza
Emori Givens
Alexis Gladney
Madelyn Glaze
Whitney Greenup
Tiffany Griffin
Sheridan Hamilton
Preston Harris
Jessica Harrison
Halle Havard
Sandra Hernandez
Karen Herrera Martinez
Alejandra Herrera
Kathryn Hoyt
Katelyn Hudspeth
Simone Hunt
Serenity King
Delaney Koonce
Gisselle Lara
Matthew Lewing
Tatum Liles
Jesus Luna
Stella Luna
Bryant McCollum
Fenley McCullough
Izabella Morales
Trenton Mosby
Mattie Nicholson
Joyce Olvera
Angel Parra
Benjamin Penn
Luis Perez
Tamia Phillippi
William Poland
Samuel Raines
Abigail Rangel
Mya Ray
Jamie Rinquest
Paulina Rios
Emily Rodriguez
Jocelyn Rojo
Rebekah Rowland
Luis Ruiz
Rene Sarmiento
Socorro Serafin
Stephanie Serrano
Chelsie Sessions
L'Dona Sheppard
Anna Squyres
Mikaela Sullivan
Madeline Tatum
Logan Taylor
Faith Thompson
Melissa Trevino
Stephany Vargas
Emma Vaughan
Andrea Vidal
Melissa Villegas
Katelyn Wallace
Le'Vante Williams
Alyssa Willis
Dylan Winthrop
Shawn Wyckoff
Claudia Zavalla
 Milam
Nacogdoches
Naomi Faullon
Hope Fioretti
Jared Huber
Ashley Jenkins
Jahrel Kendall
Amber Lee
Dolores Najar
Drew Patel
Ashley Riley
Monica Robles
Jasmine Vazquez
 Onalaska
 Pineland
Collin Dew
Brittany Easley
Pollok
Jacob Anderson
Jaylee Boyd
Winfred Lewis
Chloe Murray
Saida Ramirez
Jonathan Shepherd
Kristie Wright
Redland
San Augustine
Shelbyville
Hannah Mitchell
Allison Robbins
Amber Wiburn
Trinity
Woodville
Brooke Byley
Wallace Daily
Zavalla
Kennedy Peeples
Trevor Reppond
Emily Wilkie
LOOK: The top holiday toys from the year you were born
With the holiday spirit in the air, it's the perfect time to dive into the history of iconic holiday gifts. Using national toy archives and data curated by
The Strong
from 1920 to today,
Stacker
searched for products that caught hold of the public zeitgeist through novelty, innovation, kitsch, quirk, or simply great timing, and then rocketed to success.