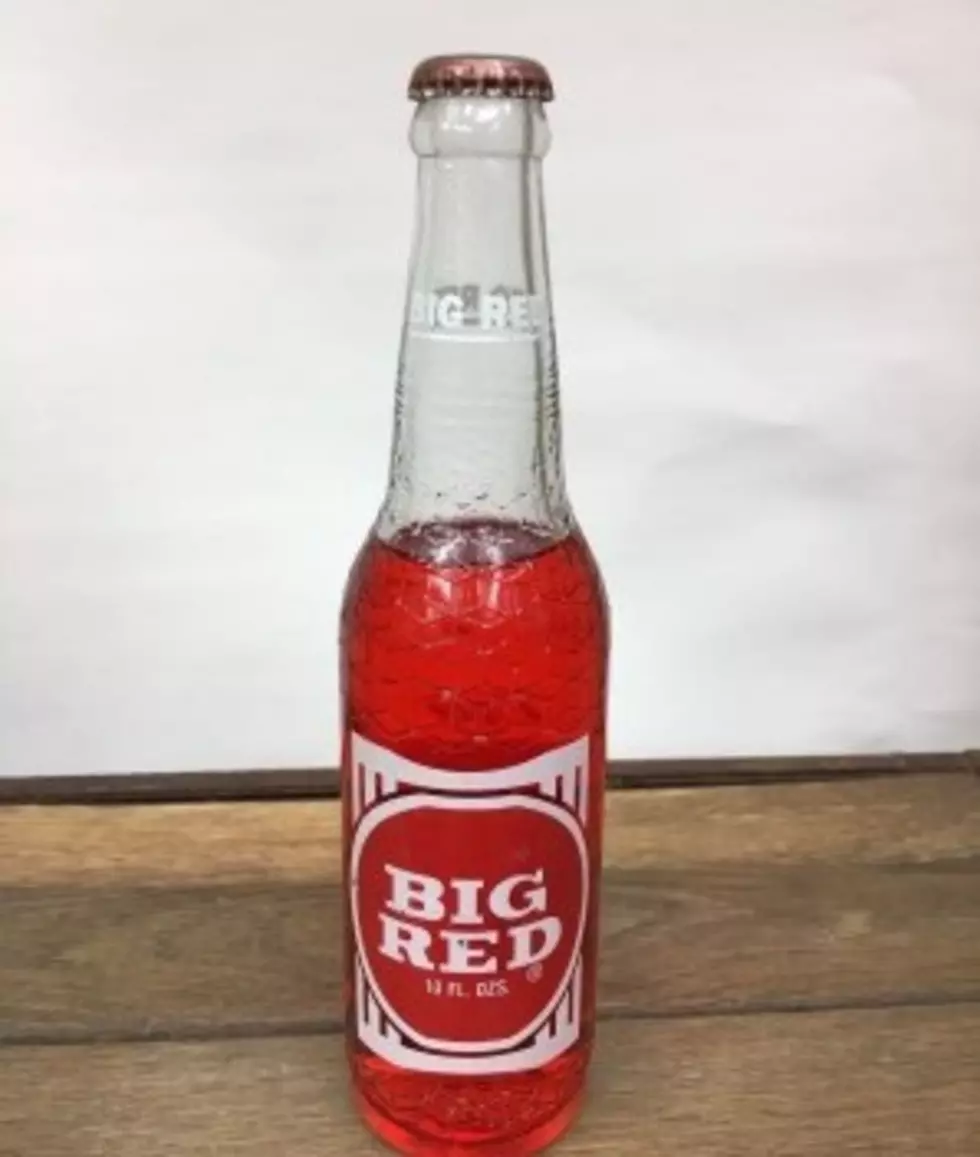 Bet You Didn't Know These Things About This Texas Drink
bottle-trader1 eBay
The name Big Red implies that it's straight out of Nebraska, right?  At least to us Husker alums who view all things though the football lens.
Big Red soda is actually bottled in Texas, by the Dr. Pepper folks, and it was first born here in 1937. Did you know it used to be called "Sun Tang Big Red Cream Soda?"
The name "Sun Tang Big Red Cream Soda" didn't really roll off the tongue, so it was eventually shortened to Big Red, according to Wide Open Country.  Some folks in San Antonio were playing golf with the Big Red President, and when the time came to grab another drink the caddies shortened the name to Big Red.  The president liked it so much the name stuck.  Drinks and golf seem to go together.  Maybe that's how Shiner got its nickname too.
Check out these other facts about this drink that we Texans can own.
In San Antonio, they call Big Red, "East Side Champagne."  We could probably claim it as "East Texas Champagne" for that matter.
There are arguments over what exactly Big Red tastes like.  Is it cotton candy?  Bubble gum?  It's actually flavored with orange oil, lemon oil, and vanilla.  Um...yum?  It sounds like it could double as furniture polish.  But it tastes to much better.
Here's something you could try at your next party.  Make a Big Red cake.  You can use a boxed cake mix, add vanilla instant pudding and bake it, then when it comes out of the oven mix up the cherry gelatin and the can of Big Red, poke holes in the cake and let the mixture seep in, and garnish with Cool Whip.  That may be the best use of Big Red yet.
And, if you're in the mood for a road trip you can check out the Barbacoa and Big Red Festival later this spring. It's happening May 22nd in San Antonio, and there's more info on Facebook.  It's another way to celebrate food and Texas history at the same time.  Texans are so good at that!