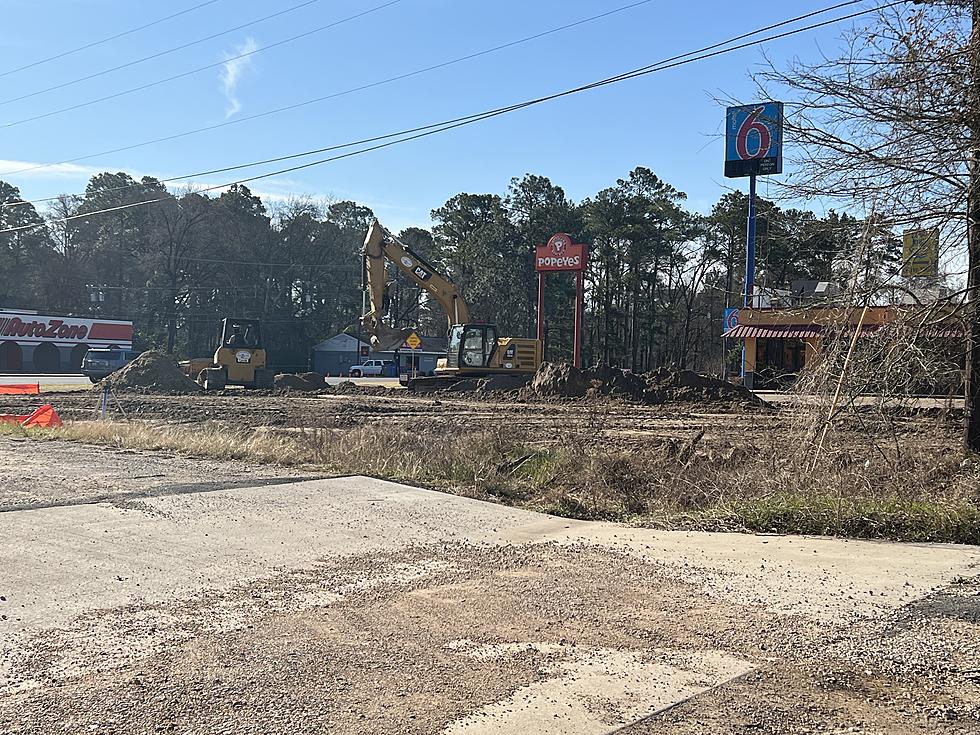 What Is Going On Next To Popeyes On Timberland Drive in Lufkin, Texas?
Dan Patrick - TSM Lufkin
I was on Timberland Drive in Lufkin last week and noticed a lot of things have changed where the K & D carwash was. All that is there now is a hole in the ground.
Dirt work has been ongoing and it looks like they are working toward pouring a slab pretty quickly. The land is owned by EXT Bell Properties, LLC out of Jacksonville, Texas.
The current property owners have connections to Southern Multifoods Inc. who are also the owners of the Taco Bell on South First Street in the Wal-Mart Shopping Center. They do not own the Taco Bell on South Timberland Drive in Lufkin.
Figuring Out What Is Going Up On Timberland Drive Across From Autozone 
I believe it will be a fast-food restaurant of some sort that they already have a connection with, but likely not another Taco Bell. They have owned the property for a little over a year.
The razed carwash was right across from the Autozone that was all but destroyed after being hit by an 18 wheeler hauling bananas. The truck driver died in the one-vehicle crash, most likely before the wreck happened, as he had a history of heart problems.
Sadly the Autozone still has a gaping hole in it, and though some construction workers have been there it was short-lived. Now we just see the flashing yellow and green lights from the security company cars hired to keep people away from the structure.
The new Murphy's Gas station on Timberland is almost complete, and I don't think it's going to be a convenience store. There were rumors that we were getting a Starbucks on that side of town, but our Starbucks is corporate-owned in Lufkin.
What do you think is going on in that spot? It could be Taco Bell, KFC, Pizza Hut, Long John Silvers, A&W, or something completely different. Let us know in the Facebook comments.
Last Look At Scenic Acres Trailer Park Lufkin, Texas
The homes are all gone and something new is going into this location soon.
Real Time Breads Brings Sourdough To Downtown Lufkin
Customers can't stop talking about their cinnamon rolls, blueberry scones, and croissants.
The 5 Most Confusing Intersections In Lufkin
Most of these large intersections in Lufkin don't even have stoplights. They will test your courage and all of your driving knowledge.