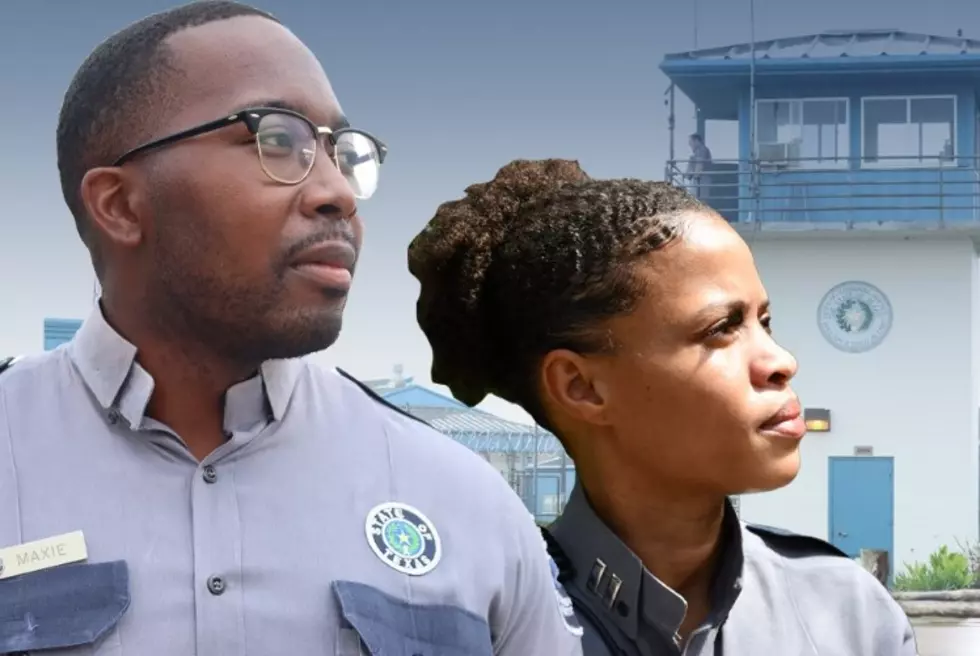 TX Dept of Criminal Justice Hosting Mega-Hiring Event in Lufkin
Contributed Photo/TDCJ
The Texas Department of Criminal Justice will be hosting a Mega-Hiring Event on Saturday, August 20 at the Pitser Garrison Convention Center in Lufkin.  The event will start at 9 a.m. and last throughout most of the afternoon.
If you are tired of going from job to job, maybe it's time to start thinking about a career.  Representatives from the TDCJ Polunsky Unit located in West Livingston and the Skyview Hodge Unit in Rusk will be on hand ready to interview you and answer any questions you may have.
Warden Daniel Dickerson from Polunsky and Warden Larry Berger from Skyview will also be on-site to handle interviews and answer questions. You can easily be on your way to taking your first steps towards a career with a purpose.
If possible, please bring your driver's license, social security card, and proof of education.
Just a few of the correctional officer benefits include:
Vacation leave
Sick leave
Paid Holidays
Retirement
Group life and health insurance
Dental programs
Free meals while on duty
Uniforms and equipment are furnished at no cost
Laundry of uniforms is furnished at no cost
The estimated hourly pay of a starting correctional officer is $20/hour.  You can take a look here at the sliding scale of pay corresponding to months and years of service with the Texas Department of Criminal Justice.
Whether you are aggressively looking for a new career, or if you just want to do some fact-finding, this is an excellent opportunity to talk to the folks in charge at a location close to home.  The KICKS 105 Road Show will also be there beginning at 9 a.m.
Historic Jefferson Ave Home For Sale in Lufkin, Texas
Built back in 1934 this historic home has many charming features and is a good example of stylish homes of the day.
Angelic Cupcakes Reopens In Lufkin, Texas
This popular bakery found a new home at the Angelina County Farmers Market.