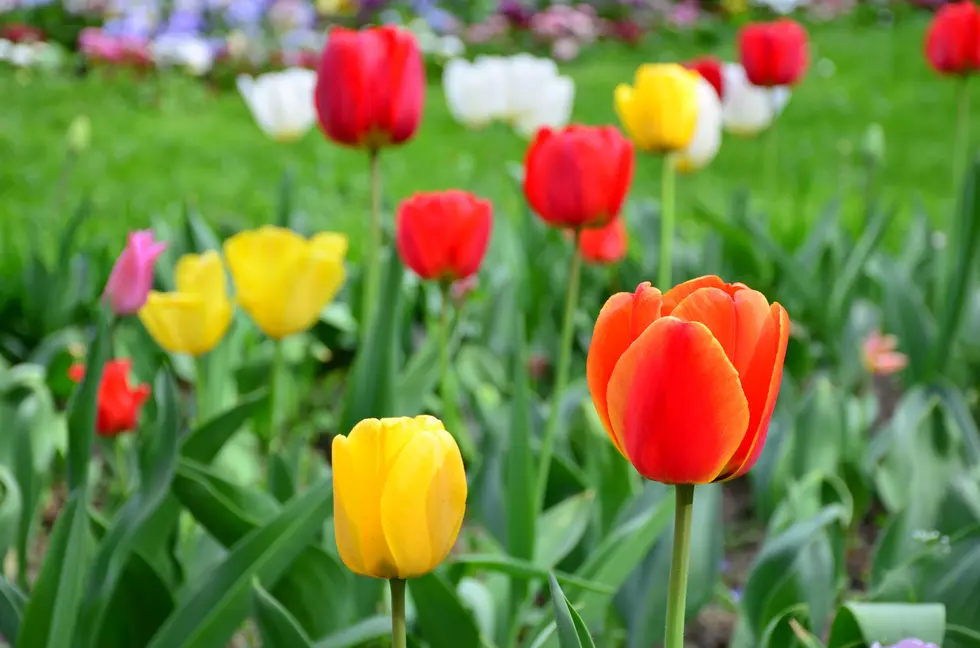 Tiptoe Though Tulips In Texas?
Rob3rt82
There is a huge tulip field right here in Texas. Texas-Tulips is a place you can not only go and see tulips in the field, but you can actually pick them. You can even buy tulip bulbs and gift cards online. They are located North of Dallas at 10656 FM2931 in Pilot Point, Texas.
They are opened to guests 7 days a week from 10am-8pm. It's tulip season right now, so this is prime time.  Admission is just 5 bucks, and you can pick your own for just $2.50 a stem. They have lots of discounts for different situations and groups.
Even with all the snow and ice that North Texas got this year (2021), they are out in force. Tulips and can be grown almost anywhere, in any soil.  They are a very forgiving plant. Unless you are trying to grow them in standing water, that could rot the bulbs. They do like full sun, so it's best to plant them out away from structures. 
When you think of fields with thousands of tulips, you think of Holland. Strangely that is not where they originated, they actually came from Turkey. It was a wild flower that grew in Central Asia. It's actually a pretty interesting story about how they even got to Holland in the first place.
Photographers love Texas-Tulips and they cater to them regularly. They have a lot of very interesting things they offer. They will even come out to your garden and plant tulips for you. It's only large orders of course, but who knew that something like this existed in Texas?
LOOK: Here are the best small towns to live in across America
See the Must-Drive Roads in Every State