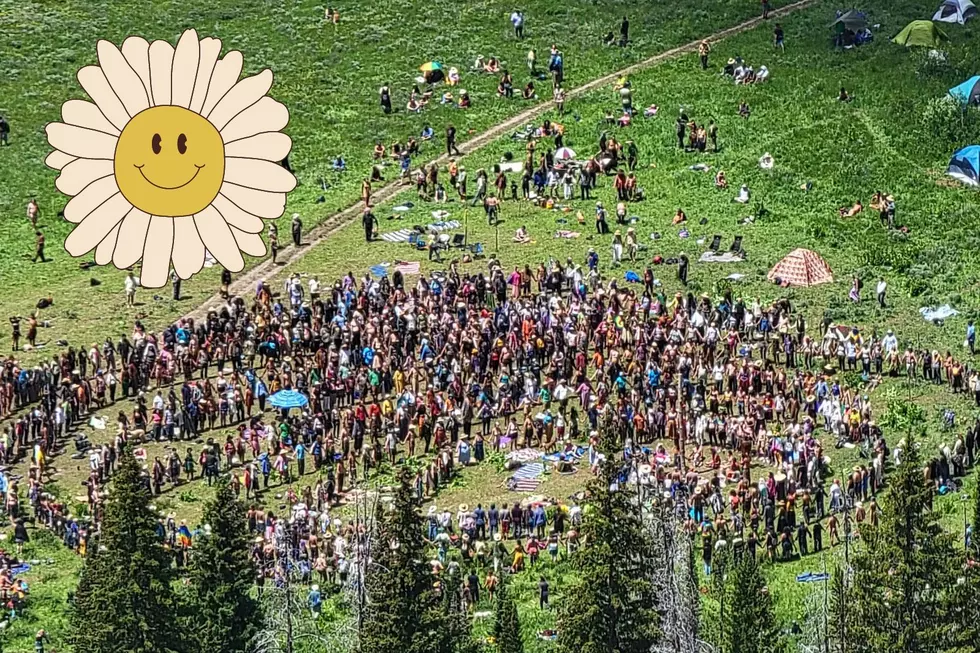 The Rainbow Family Once Again Descends On Zavalla, Texas
Texas Rainbow Family Gathering Group via Facebook/Canva
What do you think of when I say the Rainbow Family is back in town? Bearded hippies? Nudists? That would be generalizing, and hopefully, we are more open-minded than in 1988 when our grandparents' disapproval of their gathering of about 5,000 individuals in the Angelina National Forest made the news all over the country.
These free-spirited people have an annual gathering planned that starts tomorrow, October 12th - 16th, 2022 out in the middle of the woods. Why are they coming here?
According to the Chicago Tribune, the Family claimed that they were divinely guided to Texas. During a meeting, there was a bolt of lightning and a lone star appeared to members.
People in East Texas Were Scared To Death When The Rainbow Family First Came In 1988
Since their first gathering in 1971, there has been much mystery around the group. The Family members that are coming to town today could be the children and grandchildren of those original members.
They might also be recent converts from all over the country. Members really don't fit into any mold, and that could be the main reason they formed The Rainbow Family in the first place.
They came back to the area as recently as 2013 according to the Lufkin Daily News. That gathering was only a few hundred, and that might be all that is expected to attend this time as it's not a national meeting.
The Rainbow Family Of The Living Light Texas Family Gathering In Zavalla, Texas
According to their Texas Rainbow Family Gathering Facebook group, the event is open to all individuals with pure intentions, and they give you the exact coordinates.
Let's all do our best to welcome them once again to our slice of heaven.
LOOK: Things from the year you were born that don't exist anymore
The iconic (and at times silly) toys, technologies, and electronics have been usurped since their grand entrance, either by advances in technology or breakthroughs in common sense.
See how many things on this list
trigger childhood memories—and which ones were here and gone so fast you missed them entirely.
READ ON: See the States Where People Live the Longest
Read on to learn the average life expectancy in each state.
Live Close To the Lake With Your Own Pond In Huntington, Texas
Live like a true East Texan on this property with a tiny house and a pond.
Gorgeous Retreat On Lake Nacogdoches
A stunning custom pool and every amenity awaits inside and out.