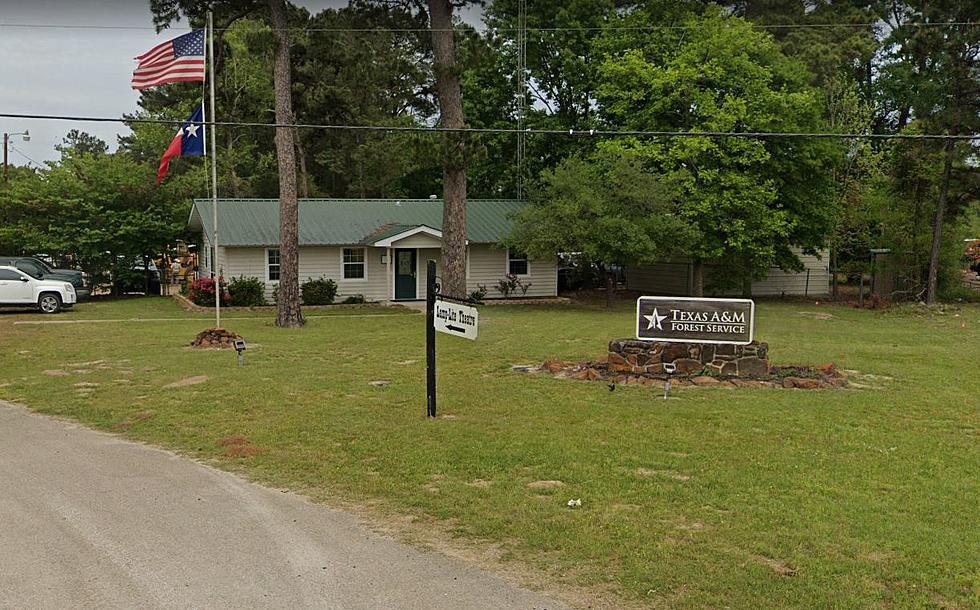 Texas A&M Forest Service To Hand Out Free Trees In Nacogdoches
via Google Streetview
Planting trees is self-care. They do so much for our environment, including producing the air we breathe.
The Texas A&M Forest Service in Nacogdoches is having a tree giveaway on Friday, February 11th from 9 am - 3 pm. It's been moved from the 5th due to the weather. You can pick up your free tree in front of the Lamp Light Theater at 4126 Old Tyler Rd, Nacogdoches, Texas 75964.
Your yard could use another tree, and the price couldn't be better. The shade and erosion protection for your yard is worth the trip.
What Types Of Trees Are They Giving Away At Texas A&M Forest Service
There will be six different varieties of trees handed out at this event free to the public, while supplies last. They are all native species and will do well here.
Mayhaw Tree - If you are looking for a smaller tree for the yard look no further than the Mayhaw. This is the smallest tree they are handing out and will only get 25 -30 ft tall. For its size, the tree provides a lot of shade and you can make mayhaw jelly and wine from the fruit.
Black Oak - This is a trademark East Texas tree. This tall tree grows well in moist, rich, well-drained soils, though it can be found in poorer conditions around the state. This tree provides many acorns for wildlife, so get the binoculars out.
Loblolly Pine - This is the name of the pine trees you see everywhere in Deep East Texas. It's a staple of East Texas culture. They are drought tolerant and range in height from 60 - 100' in height with branches spreading out 25 - 30 feet.
Shumard Oak - This pyramidal-shaped tree grows to 50 - 90 ft. and becomes more open at maturity. The acorns are almost as wide as they are long at 3/4 to 1 inches when the tree is mature. If you are looking for a tree that changes to beautiful colors in the fall, this is the one.
Sawtooth Oak - These mature trees are 40 to 60 feet tall and can be wider than they are tall providing lots of shade. They will also turn in the fall and is one of the fastest-growing trees in its youth.
Bald Cypress - This is a deciduous conifer and grows 50 - 70 feet or taller. The sage green leaves appear to resemble feathers and turn a copper color before falling off. The heartwood is resistant to decay and is used for making fence posts, doors, flooring, boats, and more.
Arbor Day is the day that we are encouraged to plant trees, which isn't until April 29th, 2022. Get a jump start with this event.
Kid Fish 2022
The free kid fish was held at
Lakeside Park
in Nacogdoches on Saturday, January 22nd, 2022.
This Jaw Dropping Home In Alto, Texas Will Have You Sold On Country Living
This home can only be described as rustic charm supersized. You won't believe your eyes, and the owners say the pictures don't even do it justice.
Gorgeous Retreat On Lake Nacogdoches
A stunning custom pool and every amenity awaits inside and out.