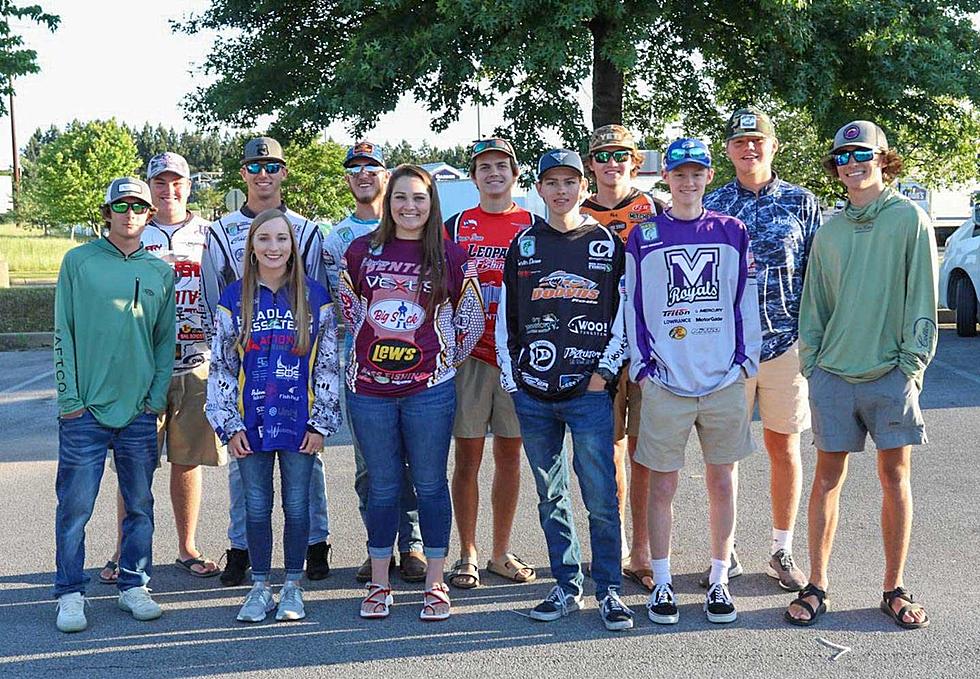 Nominate an East Texas Angler for The Bassmaster High School Team
Photo Credit/Bassmaster/Breanne Jackson
What is the fastest-growing high school sport?
I was hoping to get a definitive answer by doing some quick online research, but I couldn't get anything set in stone.  However, if I was going to take a guess, I would have to say bass fishing might be the fastest-growing high school sport.
It seems that over the past two decades, numerous high schools in Texas have been adding bass fishing programs, teams and chapters. The number of tournaments, sponsors and prizes has grown exponentially.  High school anglers compete for the chance to win championships at the regional and state level.
What is the Bassmaster High School All-American Fishing Team?
It's great to see this sport grow at the middle school and high school levels, and it's great to see an organization such as B.A.S.S. (Bass Anglers Sportsman Society) recognizing and rewarding these anglers as well.
Every year, the Bassmaster High School All-American Fishing Team presented by Academy Sports + Outdoors recognizes the 12 most outstanding high school anglers in the nation. The program is designed to reward young athletes for their performance in tournaments, leadership in their communities, and involvement in conservation efforts. B.A.S.S. is seeking nominations for the best and brightest high school bass anglers in the country. Applications for the team, which is now in its eighth year, will be accepted through March 8.
According to a press release from B.A.S.S., to be considered, a student must be nominated by a parent, coach, teacher or other school officials. Students currently enrolled in grades 10 through 12 with a current grade point average of 2.5 or higher are eligible.  Those nominating an individual will be asked to submit an explanation as to why this angler deserves consideration.
Two student anglers will be chosen in each state and will be named to the All-State Fishing Team, and will become semifinalists in the selection of the 12-member Bassmaster High School All-American Fishing Team.
The anglers chosen will get to compete in a one-day Bassmaster High School All-American Tournament to be held in conjunction with a 2022 Bassmaster Elite tournament.
"I am super excited to share this platform with the best high school anglers in the country," said Glenn Cale, B.A.S.S. Nation Tournament Manager – College, High School and Junior. "Balancing school and fishing is key and hard work."
All students who compete in high school fishing events are eligible.
Online nomination forms can be filled out here.  Nominations must be submitted before midnight on March 8.
Speaking of fishing, here's a look back at some of the big bass brought in at Lake Sam Rayburn in April 2021 during the Big Bass Splash with Sealy Outdoors.
2021 Big Bass Splash on Lake Sam Rayburn
Here are pictures from some of the bigger fish brought to the weigh-in at the Big Bass Splash.