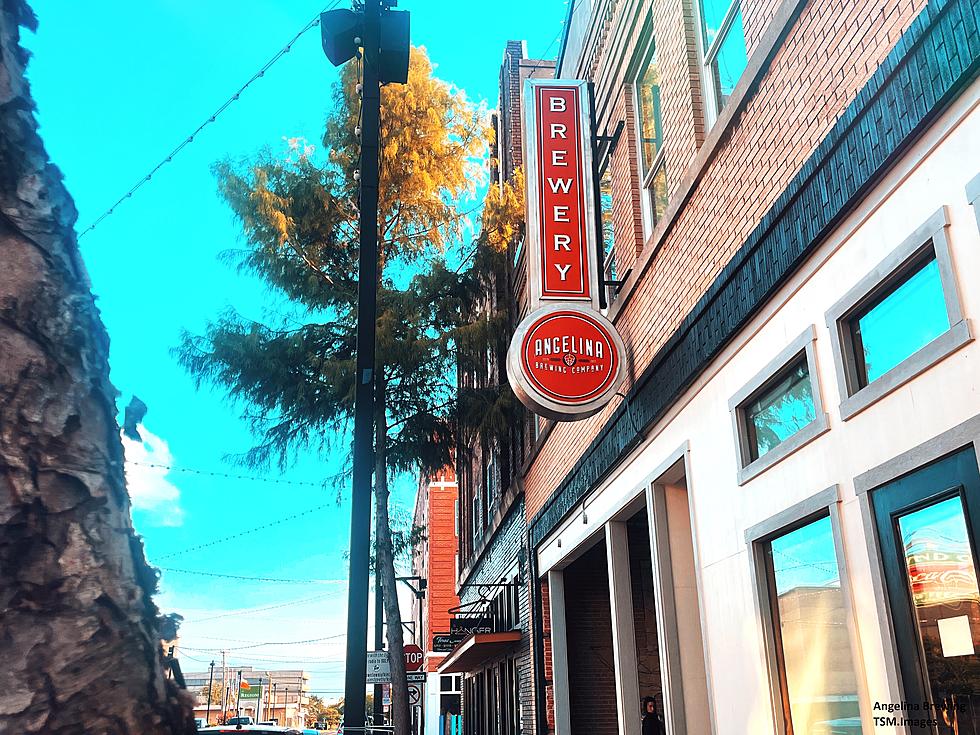 Angelina Brewing Company Closes Down For Good In Lufkin, Texas
TSM Lufkin - Daphinie Jade
Breaking up is hard to do, especially if you do it in a Facebook post.
Today (Tuesday, February 1st, 2022) the Angelina Brewing Company posted that they will be permanently closing this Saturday, February 5th, 2022. It's sad to see Lufkin's only brewery ceasing operations after only three years in business.
Most of those three years were in the middle of a global pandemic. Opening Day was June 7th, 2019 just months away from a total lockdown.
Why Did Angelina Brewing Company Close Forever In Lufkin 
They cited current economic conditions and staffing issues as major reasons why they have to close their doors. Many patrons have already weighed in with their condolences.
They were still active with live music from Glen Lenderman and football on their 100-inch projector screen at the end of January. They are also offering discounts on all food and beer until it's gone.
There might be another reason that helped make the decision for the brewery/restaurant to close its doors. A recent health inspection did not go well.
21 Violations For Angelina Brewing Company Health Inspection
The Lufkin Daily News started publishing health inspections again recently and the Angelina Brewing Company's January 10th inspection did not go well.
Nine foodborne illness-causing factors were noted. Significant debris was observed throughout the facility.
A deep clean was required in the prep area and walk-in cooler. Raw proteins were not properly stored to prevent cross-contamination.
There were many more, but it just spoke to the fact that they were having a hard time with staffing. You can see the entire report here from the Angelina County and Cities Health District courtesy of Lufkin Daily News. 
Hey Food Network, These East Texas Best East Are Worthy Of An Episode
We're sending Food Network a message - it's about time to bring some of those cameras from your shows and feature our fantastic restaurants on several of your shows.
East Texas is full of fantastic restaurants that are owned by some extremely talented chefs, pitmasters and bakers. For years you, the Food Network, have been creating shows featuring local hot spots and we feel it's about time for some of our favorite hot spots to be featured on one of your many shows.
2021 State Fair of Texas Mouth Watering Food Preview
Get a preview of all of the delicious food you will get to enjoy at the 2021 State Fair of Texas in Dallas.
Last Look At Scenic Acres Trailer Park Lufkin, Texas
The homes are all gone and something new is going into this location soon.