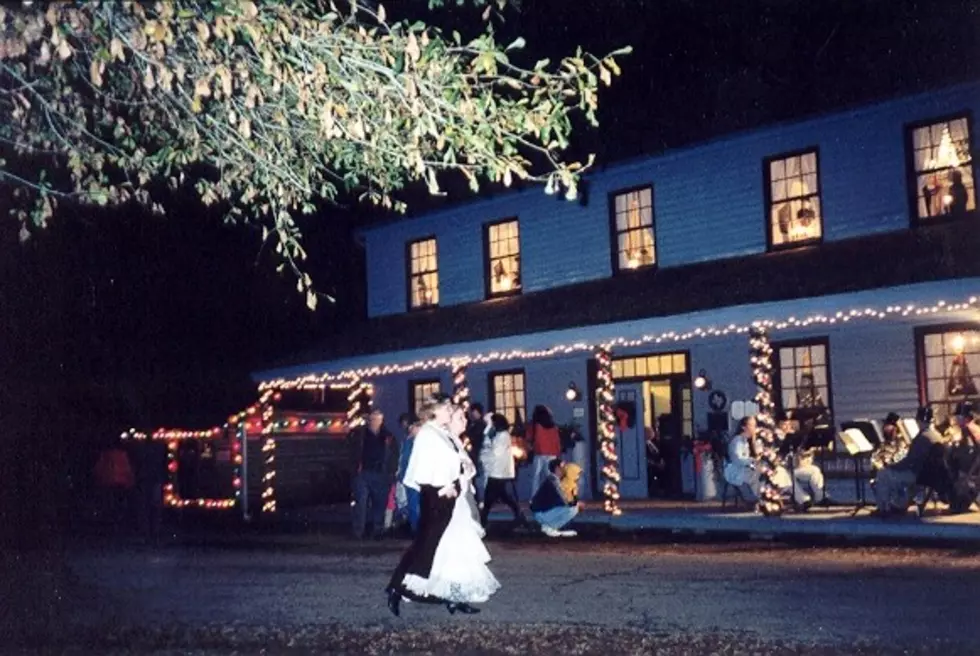 Millard's Crossing Old Fashioned Christmas
Millard's Crossing via Facebook
Pass through the gates of History and return to to the Christmas of years past
Millard's Crossing Historic Village's Old-Fashioned Christmas theme this year is "December To Remember". Stop by 6020 North Street in Nacogdoches through Dec 31st from 12n-8pm and experience the Christmas of our forefathers. If you have never been you are really missing out.
There is something for the entire family there. The houses are all numbered for their story walk. Follow along to read Charles Dickens' "A Christmas Carol" on each of the porches. Stop by the Log School House and write a letter to Santa. They have a special mailbox by the door to send your letters to the North Pole.
Christmas Cookie Bingo will have you learning about the history of each cookie and how the tradition of giving cookies to Santa began. Play and if you complete your Bingo Card, just take it to the General Store to get a prize.
Millard's Crossing is beautiful anytime of year, but this is one of the only times that you can see it up close at night. Cash donations are accepted for entry. There is also free parking next door. For one night the historical village of Millard's Crossing will be transformed into a Christmas wonderland for all to see!
Enter your number to get our free mobile app
Millard's Crossing has award winning tours for groups of all sizes, schools, and is an amazing wedding venue in Nacogdoches, Texas. The Rebellion Barn, Chapel, Reception House and Parsonage are closed to tour but can be rented for private events.Please continue to use social distancing and wear a face covering when out in public. Let's support our local businesses safely.
CHECK THEM OUT: 100 years of Christmas toys, gifts and fads