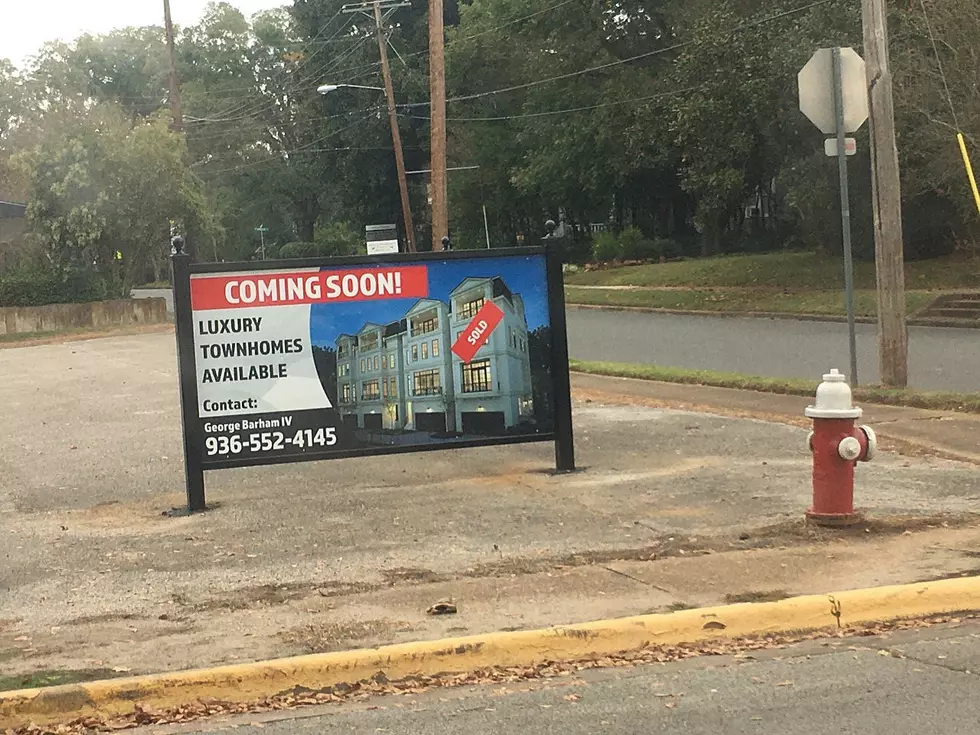 In Case You Didn't Know: Luxury Townhomes Are Coming To Nac
Over the past couple of years, we've seen Downtown Nacogdoches fluctuate a bit. We've seen several businesses come in, we've seen several move out, and we've seen several change over time.
Now, something new - something that's not a business - is coming to the downtown area. When I was driving through the other day, this is what I saw:
Yes, Downtown Nacogdoches is getting their very own set of luxury townhomes. If you're not sure about where exactly this location is, it's at the intersection of Mound Street and Hospital Street, across from the Fredonia Brewery. To give you a better idea, check out the map below:
The red box on the map, next to CASA of Deep East Texas indicates the location of the future townhomes.
Now, this is something new that Nacogdoches doesn't have. Yes, there are townhomes in the Nac city limits, but none quite like these, or on this scale. I'm curious - and pretty excited to see what the end product will look like. And, it seems I'm not the only one. As you can see from the picture above at least one of them has already been spoken for.
I'm going to be keeping an eye on these as more work gets done. It looks to be a welcome addition to Downtown Nacogdoches, and to the city of Nacogdoches in general.
Enter your number to get our free mobile app
Here Is How To Blur Your Home On Google Street View