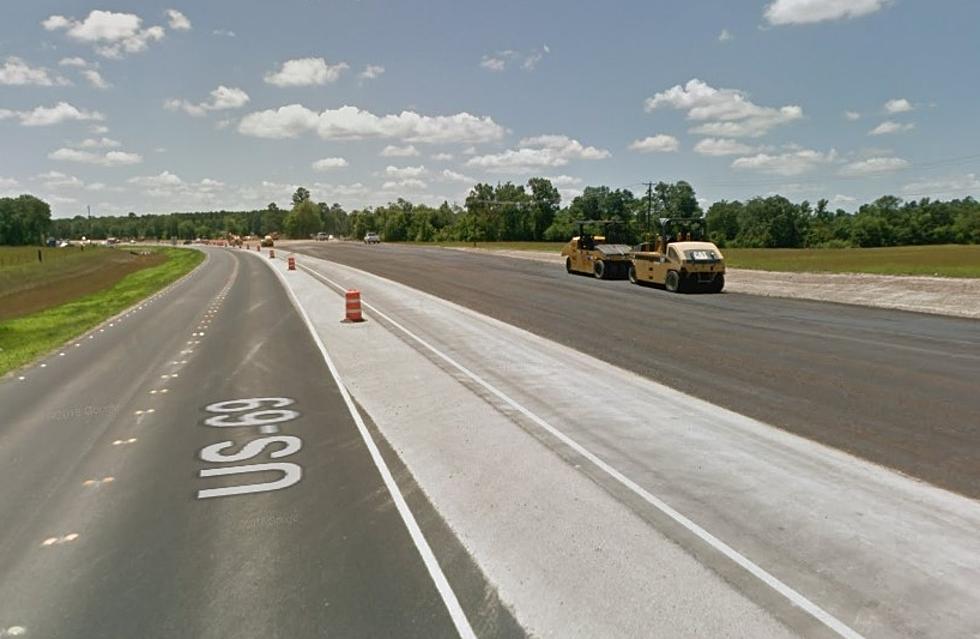 Huntington, Zavalla, Get Ready for Highway 69 Traffic Switch
Google maps
We are less than a year away from the scheduled completion of the Highway 69 project between Huntington and Zavalla.  Going from single lane to double lane traffic both north and southbound will make for a much more enjoyable and safer ride.
According to the Texas Department of Transporation (TxDOT), crews are entering the final phase of construction with this project.  That's great news, but, it will require a bit of a change beginning next week.
Motorists traveling US 69 South will experience a traffic switch beginning December 7 onto the new two-lane section of roadway completed recently as part of the US 69 widening construction project. Traffic will be moved south of Huntington from FM 844 to ¼ mile south of BW Horton Road in Zavalla beginning Tuesday. This traffic switch will move northbound traffic across the divided median, allowing two lanes of traffic to travel in the northbound section. Southbound traffic will remain in the current single southbound lane.
Motorists approaching US 69 from adjacent farm roads or driveways should stay alert and aware of the new driving patterns. Be cautious before entering any lanes of traffic.
"Nearby residents should remain alert since there will be traffic traveling on the new lanes. Stop and look before entering the roadway on the new northbound lanes and be cautious and alert," said Rhonda Oaks, public information officer. "We are excited to be able to move traffic to the new travel lanes in this section as construction continues on this project."
The $68 million construction project is estimated to be completed in July 2022, weather permitting.
The 5 Most Confusing Intersections In Lufkin
Most of these large intersections in Lufkin don't even have stoplights. They will test your courage and all of your driving knowledge.