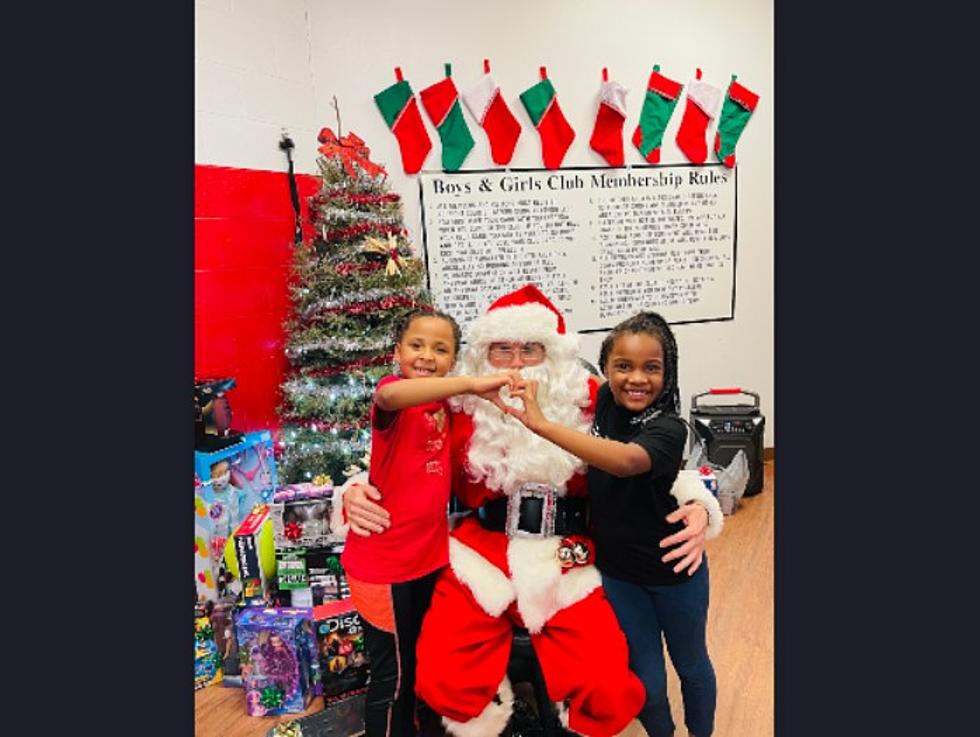 G-P in Diboll, Texas Brings an Early Christmas to Dozens of Kids
Contributed Photo/GP
Christmas may be a few days away, but several dozen youngsters at the Boys and Girls Club in Diboll got to open some presents early.  From basketballs and footballs to dolls and scooters, each club member walked away with a special Christmas surprise thanks to the generosity of employees at Georgia-Pacific's Particleboard plant in Diboll.
"We were able to give each of our 60 plus club members a gift this year," said Celesse Goeyns, Boys and Girls Club Unit Director. "The children were so surprised when they walked into the club and saw Santa surrounded by a ton of gifts.  Just seeing the smiles and hearing the laughter in the room was the best gift of all—and thanks to the generosity of Georgia-Pacific employees—children are truly experiencing the excitement of the season."
This is the first year Diboll Particleboard employees collected Christmas gifts for the Boys and Girls Club of Diboll.  "Our employees whole-heartedly embraced this project and did so generously to make sure children have a gift under the tree," said Yana Ogletree, Public Affairs Manager, Georgia-Pacific.  "This toy drive is one of several projects that GP employees support each year. From school supplies and shoes for area children in need to food drives and operation clean sweep that repairs homes for elderly or disabled residents,  the Georgia-Pacific Foundation and our 1800 East Texas employees know good business isn't just about growth or production for our customers; it's about creating value for our community."
Boys and Girls Club members (l to r) Zakyah Parks and Bailey White visit with Santa during a toy give away provided by employees at Georgia-Pacific's Particleboard plant in Diboll.
Holiday Light Displays Across East Texas - 2021
We have received quite a few entries in our Light Up East Texas contest.