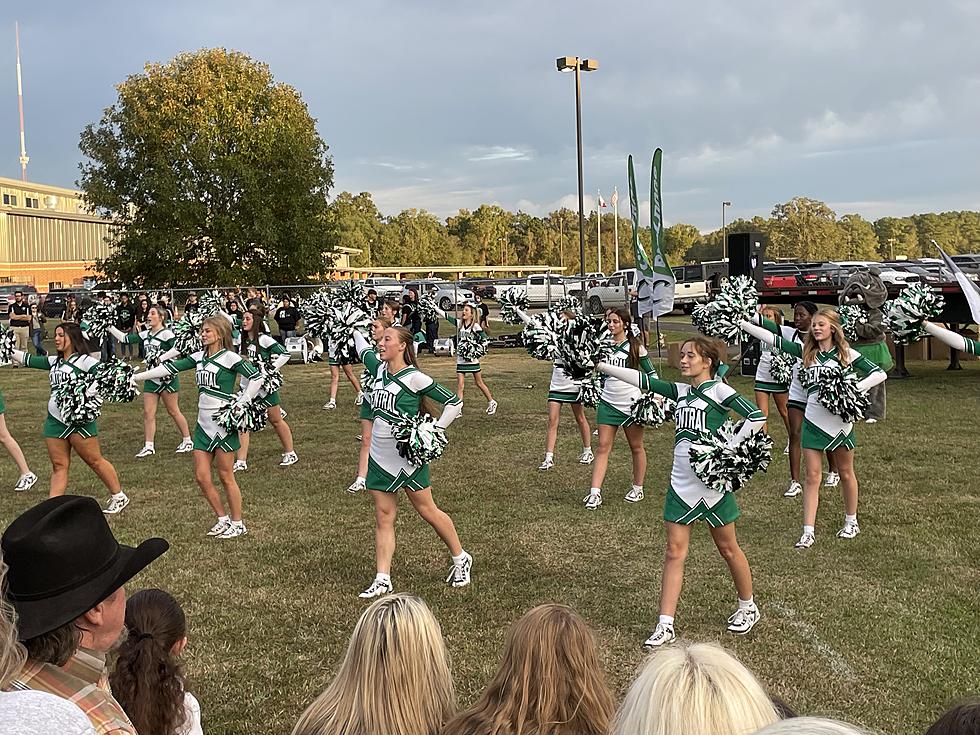 Central Community Showcases Students with Meet the Bulldogs
KICKS 105
The Central Bulldog community showed up by the hundreds Tuesday evening for their 2nd annual Meet the Bulldogs.  The event makes a celebration out of introducing the Central Junior High and High School sports participants.
The occasion got underway at five at the Central Bulldog track located next to Central Elementary School.  The concession stand was open, plus representatives from Outback Steakhouse set up their trailer and grill and served hamburger plates.  Many Central students went straight to the cornhole boards to try their hands at tossing the bags.  Other patrons went to the bleachers to pick out a seat to watch the proceedings.  Paragon Music was on hand to provide the entertainment.
A huge bonfire was lit a little before 6 pm.  It was somewhat windy, but representatives from the Central VFD were on hand to make sure all was safe.  At 6, the event began with Coach Acosta serving as the Master of Ceremonies.  The Central Bulldog Band performed followed by a cheer and performance by members of the Central Junior High and High School Cheer Teams.
Even though the day had been unseasonably warm, the entire track area was in the shade and the southern breezes made for a beautiful evening as members of the various Bulldogs sports teams were introduced.  Players and coaches from the following were presented:  Golf, Cross Country, Baseball, Power Lifting, Softball, Track and Basketball.  Following those introductions, those athletes who previously lettered in varsity sports as well as those students who met certain academic criteria were presented their Central Letter Jackets.
Not only was this a great way to spotlight these students, but it was a wonderful event to bring the Central community together.  Here's a gallery of photos looking back at the event.
Meet The Bulldogs 2021