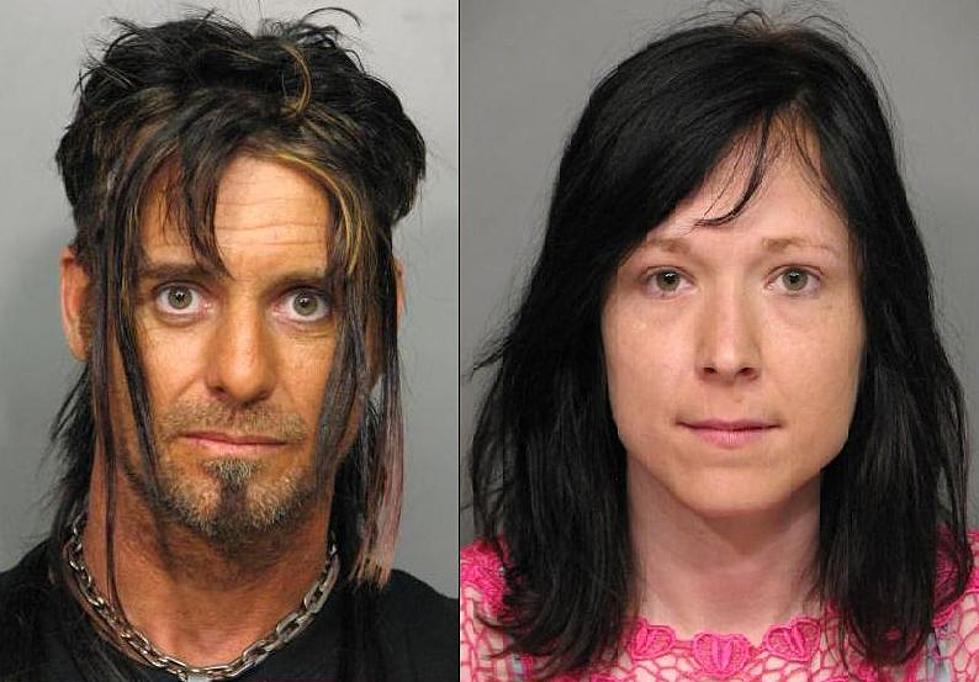 Billy the Exterminator and Wife Busted for Drugs
via Bossier City Police Department
Say it ain't so.  Everybody's favorite exterminator -- A&E reality show star "Billy the Exterminator" Bretherton -- and his wife Mary Bretherton -- have been busted for marijuana possession in Bossier City, Louisiana.
This all started back on April 28th, when Bossier City Police responded to a 911 hang up call from a room at a hotel on the Louisiana Boardwalk.
Officers went to the room and found Billy and Mary, along with a substance believed to be marijuana and a smoking device.  Officers released the Brethertons but confiscated the substance for testing.
When it later proved to be synthetic marijuana, Billy and Mary were arrested on possession charges and released on bond.
Incidentally, Billy is getting ready to shoot season 5 of his reality show, Billy the Exterminator. The show must go on.
(We are resisting the urge to make a joke about "roaches".)
Synthetic marijuana is often sold in convenience stores and head shops packaged with names like "Mojo," "Spice," "K2" or "Voodoo."  It's been illegal in Louisiana for two years, and it was outlawed in Texas last year.
Laws in both states treat possession of synthetic marijuana the same as real marijuana possession, with jail time and stiff fines.