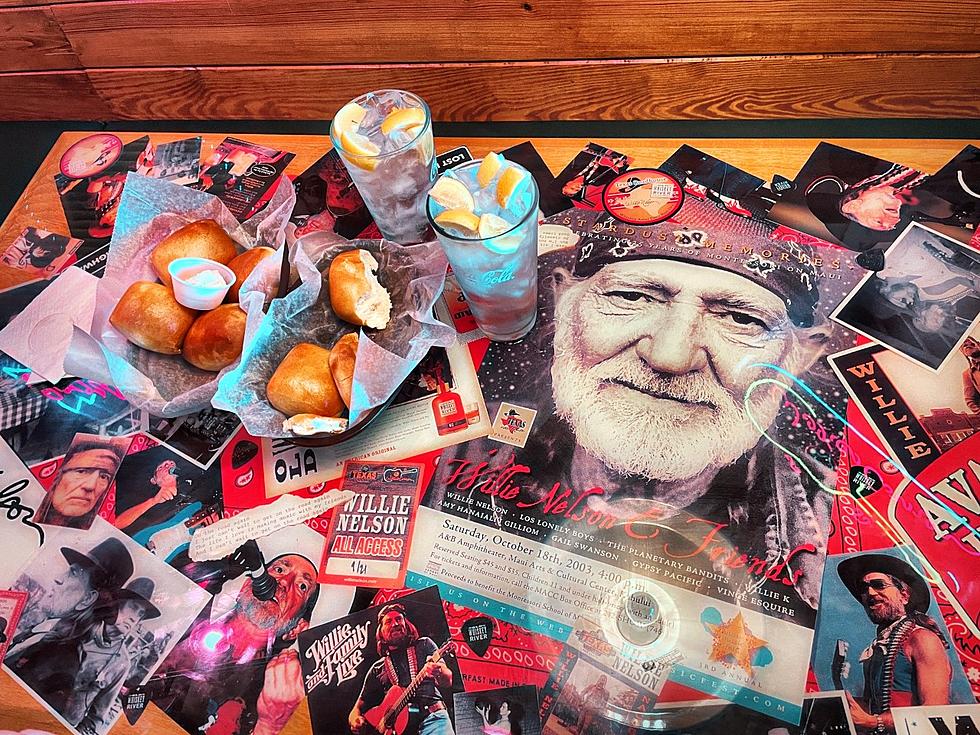 An Amazing Experience In "Willie's Corner" At Texas Roadhouse In Lufkin [PHOTOS]
TSM Lufkin - Daphinie Jade
Finally someone on the staff here got a chance to eat at the New Texas Roadhouse. I was amazed to find out they got seated in "Willie's Corner".
They didn't even know it was a thing, but soaked up the fun anyway. It's the only 'decorated' table at our Texas Roadhouse in Lufkin.
Country music legend, Willie Nelson, and Texas Roadhouse founder, Kent Taylor, first met at a Farm Aid concert. They became great friends, and to this day every Texas Roadhouse has an area dedicated to celebrating his career.
Why Do You Keep Talking About This Restaurant
I know we have been talking a lot about Texas Roadhouse, but this is a game changer for eating out here in our area. There were a lot of fans of Texas Roadhouse here before the restaurant was ever built.
Imagine if we got a Buc-ee's in our area. This is much the same for the patrons of this restaurant.
Unless something changes, this will be my last post on the subject. Okay...next to last one.
Texas Roadhouse Worldwide
Texas Roadhouse is a publicly traded company. They might have started out with humble beginnings, but now they have restaurants in all kinds of far flung places around the world.
You can go to the Texas Roadhouse in Dubai, United Arab Emirates and feel right at home. I had no idea that all things Texas had gone so far.
We Are In Texas
The most Texan thing you can do is be a Texan, eat at Texas Roadhouse location in Texas, and be seated at the "Willie's Corner" table. It's a Texas trifecta. Hopefully you can score this corner booth on your next trip.
Sitting At Willie's Corner