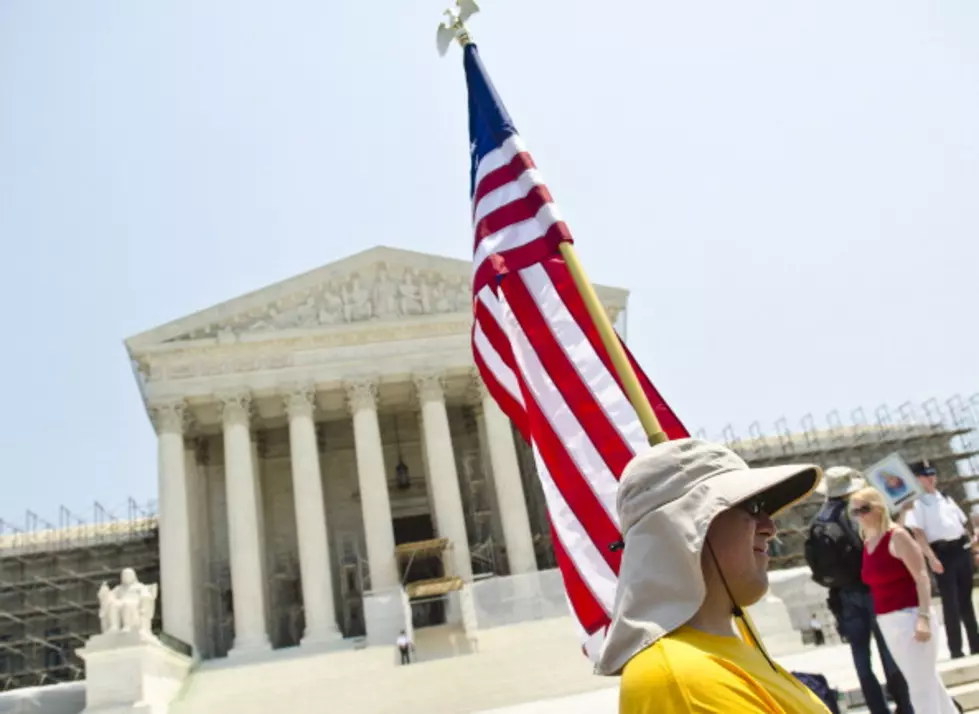 Texas AG Reacts to Health Care Ruling
via Kris Connor, Getty Images
Texas Attorney General Greg Abbott says on one hand, he thinks the US Supreme Court ruling that upheld President Obama's health care overhaul was wrong.  On the other hand, Abbott says the ruling is still a victory for individual liberty and states' rights.
Speaking to reporters outside the US Supreme Court Building, Abbott said the ruling can be seen as a turning point in constitutional history.
"The reason for that is that individual liberties are protected more under the Commerce clause.  In that regard, the Supreme Court rebuked a runaway federal government that tried to hijack the Constitution, by imposing the unprecedented requirement forcing Americans to buy a product against their will."
Even so, Abbott says he still opposes the law and he will pursue other legal avenues to dismantle it.
This ruling is already the big issue in the General Election. Chief Justice John Roberts, in his majority opinion, appeared to invite reopening the health care debate when he wrote that the Supreme Court only rules on the constitutionality of a law. It doesn't decide whether it is good or bad policy.
Roberts wrote "Those decisions are entrusted to our nation's elected leaders, who can be thrown out of office if the people disagree with them. It is not our job to protect the people from the consequences of their political choices."
Fasten your seat belts folks. It's going to be a bumpy ride.