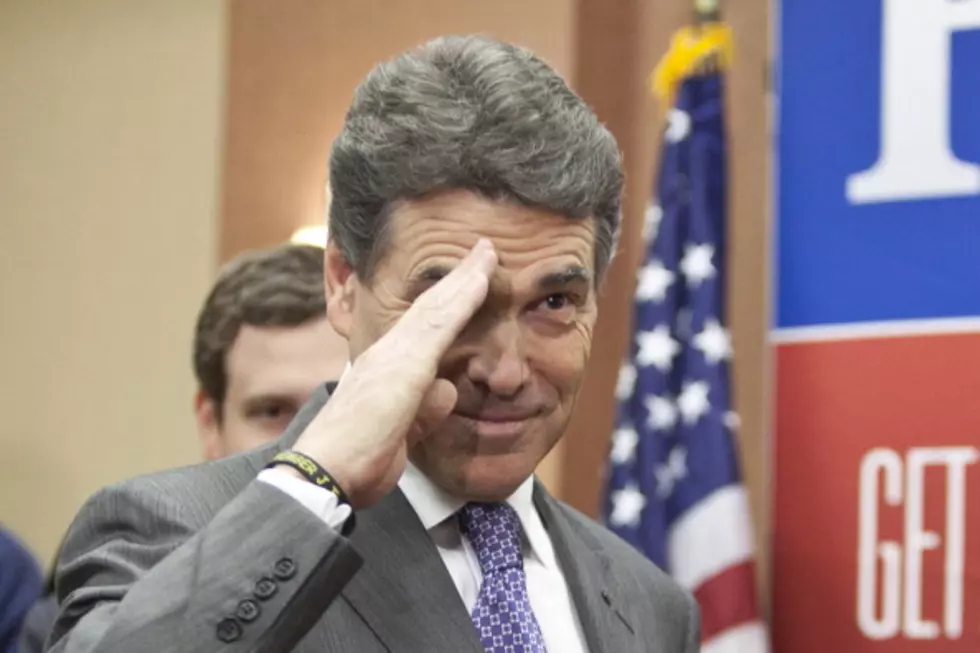 Rick Perry Quits Race – Endorses Gingrich
via Allison Joyce, Getty Images
Texas Governor Rick Perry says he has decided to drop out of the shrinking crowd of GOP Presidential wannabes, and he will throw his support behind former House Speaker Newt Gingrich.
Perry says Gingrich is the best candidate in the field, despite the highly personal and intimate marital secrets Gingrich's second ex-wife has revealed in interviews with ABC News and the Washington Post.  The controversial TV interview will be seen tonight on Nightline.
"Newt is not perfect, but who among us is?" Perry said while announcing he is abandoning his race for the White House. Perry added that Gingrich has the "ability to rally" the conservative movement.
As for himself,  Perry told reporters "I know when it's time to make a strategic retreat."
Perry's decision comes just two days before the pivotal South Carolina primary, as Republican front-runner Mitt Romney struggles to fend off a challenge from Gingrich.
Some GOP insiders have been urging Perry to drop out in the hope of persuading undecided conservative voters to rally behind Gingrich and stop Mitt Romney.
And now there are four:  Rick Santorum, Newt Gingrich, Ron Paul, and Mitt Romney.  Who's next?  We'll know Saturday, when the South Carolina primary votes are counted.