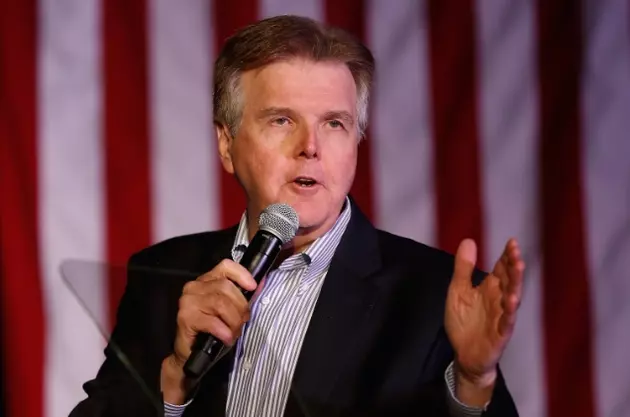 Patrick Offers Up To $1 Million In Rewards For Voter Fraud Tips
Getty Images
Enter your number to get our free mobile app
Texas Lieutenant Governor Dan Patrick announced on Tuesday an effort to identify and prosecute those who commit voter fraud.
According to a press release, the Lieutenant Governor announced that he will pay up to $1 million to incentivize, encourage, and reward those who report voter fraud. Patrick announced that whistleblowers and tipsters should turn over any evidence to law enforcement. The press release states that anyone that hands over information that leads to an arrest and conviction of voter fraud will be paid at least $25,000.
Lieutenant Governor Dan Patrick also announced his support for President Trump's effort to identify voter fraud in the 2020 Presidential Election. Patrick said that Trump's efforts are essential to determine the outcome of the 2020 election and essential to maintain out "democracy and restore faith in future elections".
Patrick blamed the Democrats for creating suspicion in the voting process.
 "The Democrats have no one to blame but themselves for creating suspicion of final vote totals. Not allowing Republican poll watchers to observe the vote count in multiple states, in some cases blocking their view with poster board, last minute changes in election laws in battleground states, ignoring the deadline to vote and accepting ballots for days after the election, ignoring postmarks and signature checks, not verifying that mail-in ballots were being sent to people who were alive or living in the state and voting machines that have been a concern for over a decade all raise serious questions.
Patrick also wrote that once all the legal votes are counted and the illegal votes are discarded, America can "have a greater level of confidence in the election process".
LOOK: 50 photos of American life in 2020