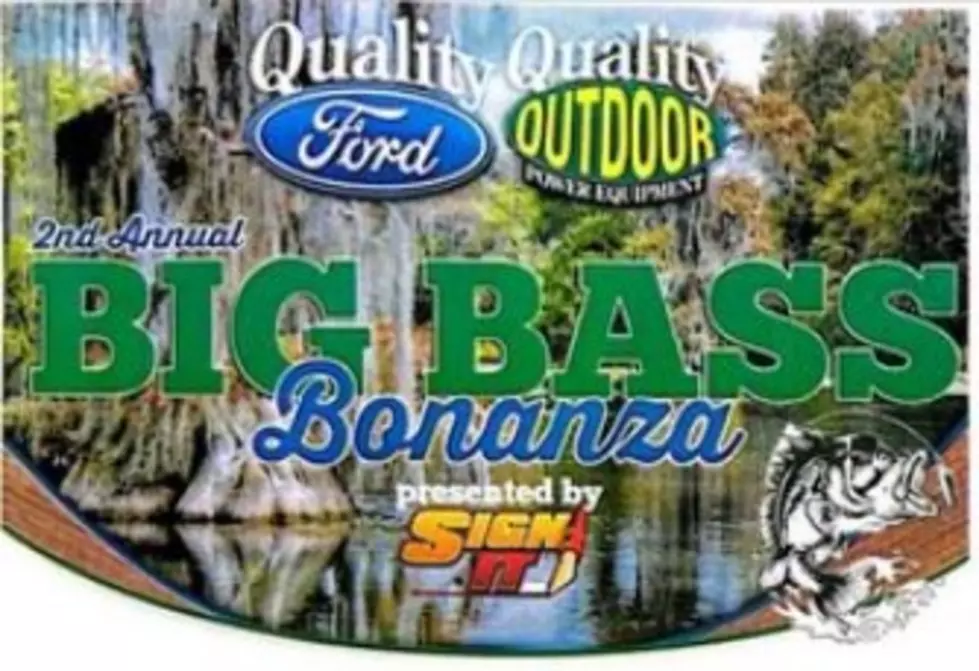 Over $6,000 Up For Grabs Saturday at Quality Ford Bass Tournament
From Quality Ford Facebook
Quality Ford and Quality Outdoor Power Equipment in Coushatta had so much success last year with their inaugural "Big Bass Bonanza" on Grand Bayou just outside of Coushatta, they've decided to do it all over again!
This Saturday, June 18, all eyes, or rods as it were, will head to this 2,500 acre, lunker factory of a lake, to possibly catch the fish of a lifetime and be able to cash in on it!  And that big fish is a definite possibility as Bassmaster Magazine declared Grand Bayou to be the 24th Best Bass Lake in the entire Central zone of the United States.
This will be a "one fish" or "Big Bass" style tournament as opposed to a "stringer" tournament and one hook set could net that angler a grand total of $850.
They'll have a total of seven hourly weigh in's:
6:00 am to 8:00 am
8:01 am to 9:00 am
9:01 am to 10:00 am
10:01 am to 11:00 am
11:01 am to 12:00 pm
12:01 pm to 1:00 pm
1:01 pm to 2:00 pm.
First place finishers with the biggest bass of each hour will receive $350. 2nd will get $250. 3rd will get $150 and 4th place each hour will get $75.
Plus, the biggest bass overall in the tournament will receive another $500.
All the prize money is guaranteed regardless of the number of anglers competing.
Entry fee is only $60 per contestant.
Below is the official set of rules and a copy of the official entry form.
Top 10 Places For the Absolute Best Fried Fish in Shreveport/Bossier
Foods Shreveport-Bossier People Say They Can't Live Without