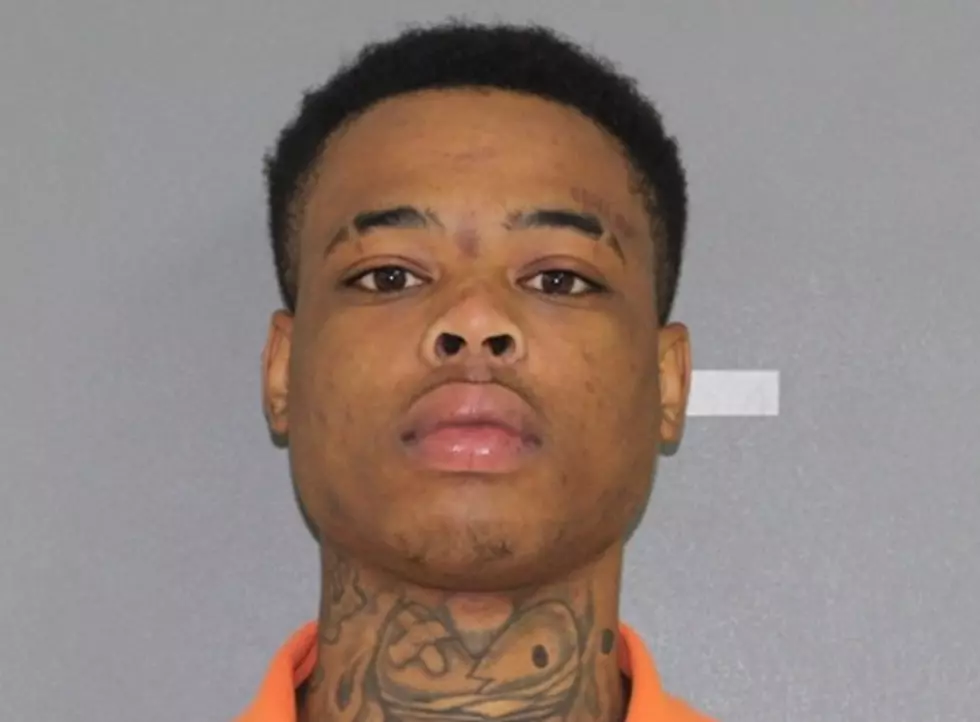 Lufkin PD Arrest Two Men with Suspected Ties to Organized Crime
Contributed Photo/LPD
Late Tuesday night, Lufkin Police officers arrested two suspected "Jaccboyworld" affiliates on multiple felony charges.
According to a Lufkin Police Department press release, D'Corian Haywood, 20, of Lufkin, and Zaccheuas Albro, 20, Diboll, were taken into custody following a traffic stop outside On the Road convenience store on South Chestnut Street around 9 p.m.
An ongoing multi-agency investigation led detectives to Haywood's possible location. Lufkin Police officers staged in the area located Haywood as the passenger in a vehicle.
As officers moved in to take Haywood into custody, another passenger – later identified as Albro – also exited the vehicle. He was also taken into custody while the driver was checked for warrants and released.
Albro was in possession of a pistol at the time of his arrest leading to a charge of unlawful carry of a weapon. He also had a felony warrant for deadly conduct.
Haywood had seven felony warrants on charges of evading arrest with a vehicle x2, unlawful carry of a weapon in a vehicle while engaging in organized criminal activity, bail jumping and deadly conduct x4.
Haywood and Albro remained in the Angelina County Jail as of 4 p.m. Wednesday. Haywood is pictured in the mug shot.  A mug shot for Albro was not available at the time of this posting.
In an unrelated incident, Lufkin Police responded to the 2300 block of South First Street (Walmart shopping area) to a report of someone breaking out a woman's vehicle window.  Several items were stolen including a gun and purse.  The woman's debit card was then used to charge more than $2,500.
Diboll, Texas House For Sale With Two Barns And A Waterslide
This custom three-story home in Diboll has two huge barns and a pool with a slide.