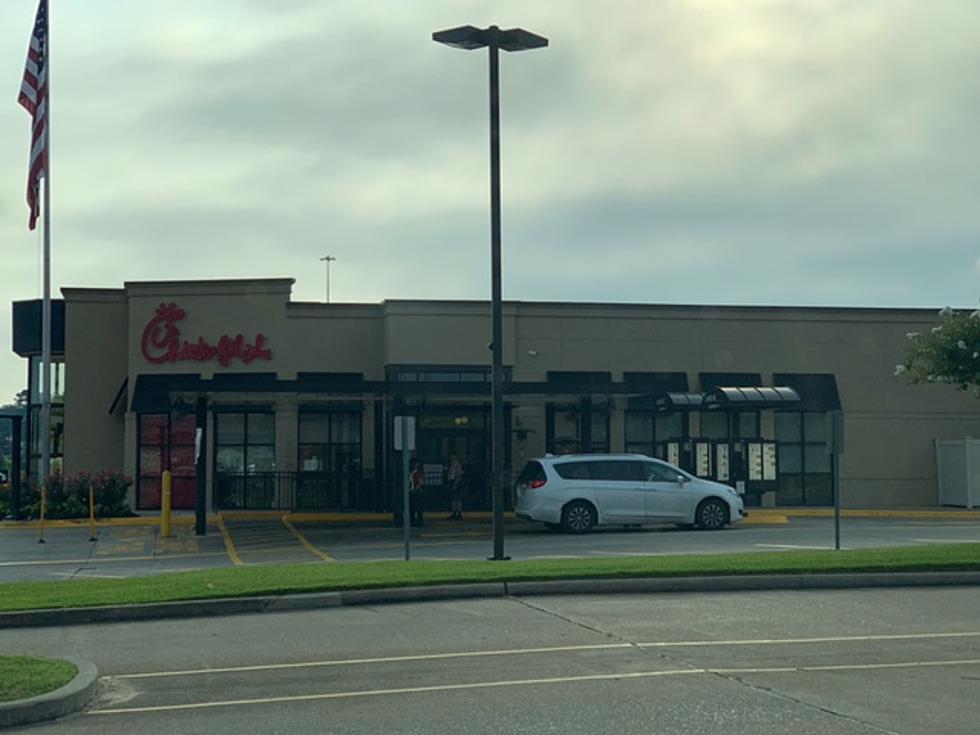 Hungry Diboll Chick-fil-A Lovers Excited For One Day Only Pop-Up
TSM Lufkin Dan Patrick
With over 443 Chick-fil-A restaurants in Texas, you would think they would be on every corner. That would be underestimating the size of Texas.
Right now in Lufkin, we have a Chick-fil-A across the street from a Chick-fil-A so you would think we were good, but the people still want more. There has been an unsubstantiated rumor, that they have broken ground at another location.
This one could be behind Dr.Saxton's office on the West Loop in Lufkin. That would be great news for all of the staff working at local hospitals in the Lufkin area.
But what if you live further away from town? The Diboll Chick-Fil-A loving public will get the chance to have a classic chicken sandwich, without the 30 minute trip.
It's happening on Friday, June the 25th, from 11am - 1pm at 300 Park St in the TLL Temple Memorial Library parking lot. You would think that Diboll is just a quick 11 minute drive from the nearest Chick-fil-A, so what's the big deal.
The round trip time makes it hit kind of different. The Lufkin location at South Loop Crossing is very quick, actually one of the fastest places to go eat. You still have to factor in the time it takes to order and get your food.
Though it may be convenient to get in and out of a Chick-fil-A if you live in Lufkin or Nacogdoches, for the smaller surrounding towns it's a treat.
Though there will be a limited menu, it's a great opportunity to grab lunch in a hurry from the chicken restaurant, without making the trip.
If residents of Lufkin can be fired up about just the possibility of a 3rd location on the other side of town, I am sure fans in Diboll will be taking advantage of this one.
LOOK: Here are the best small towns to live in across America