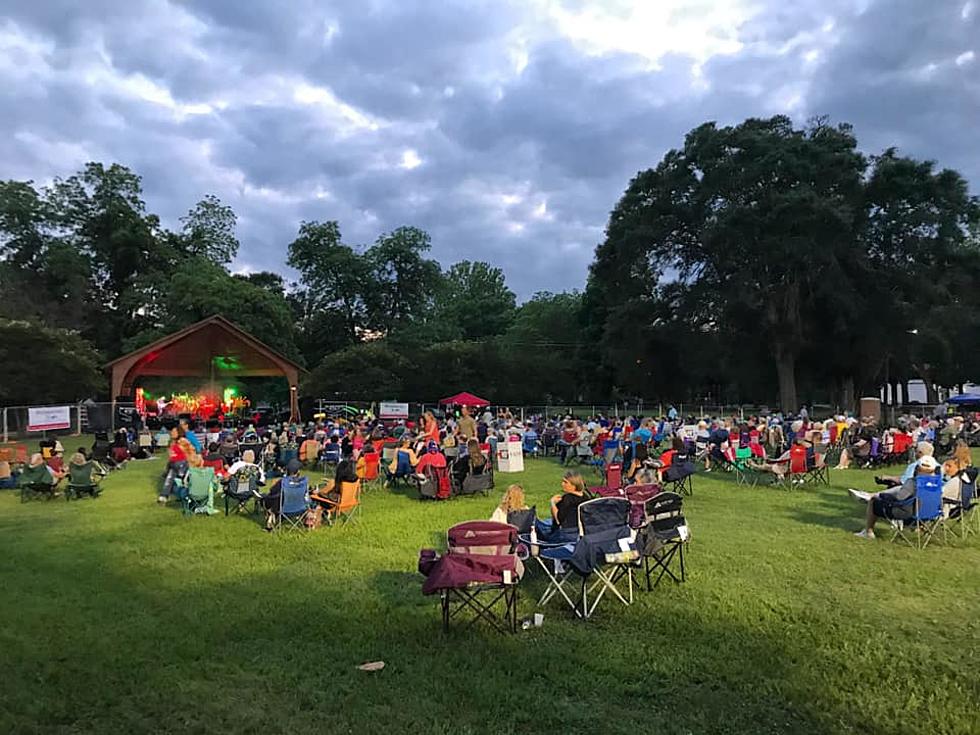 Fab 5 Concert in Nacogdoches, Texas Festival Park Is A 60's Throwback
Visit Nacogdoches Facebook Page
The Fab 5 is back in concert in Nacogdoches. They will be in Festival Park this Friday, October 22nd, 2021.  Gates Open at 6:30 pm, and the show starts at 8 pm.
This is part of the Full Moon concert series from the Nacogdoches Convention and Visitors Bureau. All of the shows are throwback concerts put on by amazing tribute bands from all over the country.
The Fab 5 is a Beatles tribute band, but they also like to get down with some music from the Rolling Stones and more. Tickets are $10 in advance and $15 at the gate. Attendees 17 and younger get in for just $5. Coolers are not permitted as there will be food trucks and beverage vendors on site.
Blast From The Past 
Back in 1964 The Beatles first appeared on the Ed Sullivan Show. These were the Harry Styles of their era, and parents didn't care much for these mop top Brits on TV.
The people you see screaming in the audience at these early performances are now well over 70 years old. Fast forward to today and a Beatles tribute band is performing in the park in Nacogdoches.
If you would have told a young Nacogdoches resident that back in 1965 during the Beatles' second appearance on the show, they would have never believed you.
Full Nacogdoches Experience 
Even if you are close to Nacogdoches, there is nothing stopping you from getting the full experience and pretending you are on vacation. Stay the weekend and soak up the history of the Oldest Town.
How They Are Staying Safe 
• Circles will be marked at Festival Park to encourage guests to space out and social distance.
• Multiple hand sanitizing stations will be available.
• Masks are encouraged and will be available for free at the entrances.
• Email reminders will be sent out to ask guests to stay home if they have any symptoms.
Batmobile Coming To Jokers Dugout
These are pictures of the actual batmobile featured at the Halloween Bash at Jokers Dugout in Lufkin Mall on October 30th, 2021.
ArtFest 2019 In Pictures
Pictures from ArtFest 2019. It took place in Downtown Nacogdoches.
See Inside This Lufkin, Texas Dream Ranch
Want privacy within the city limits of Lufkin? This could be more than you could ever need.