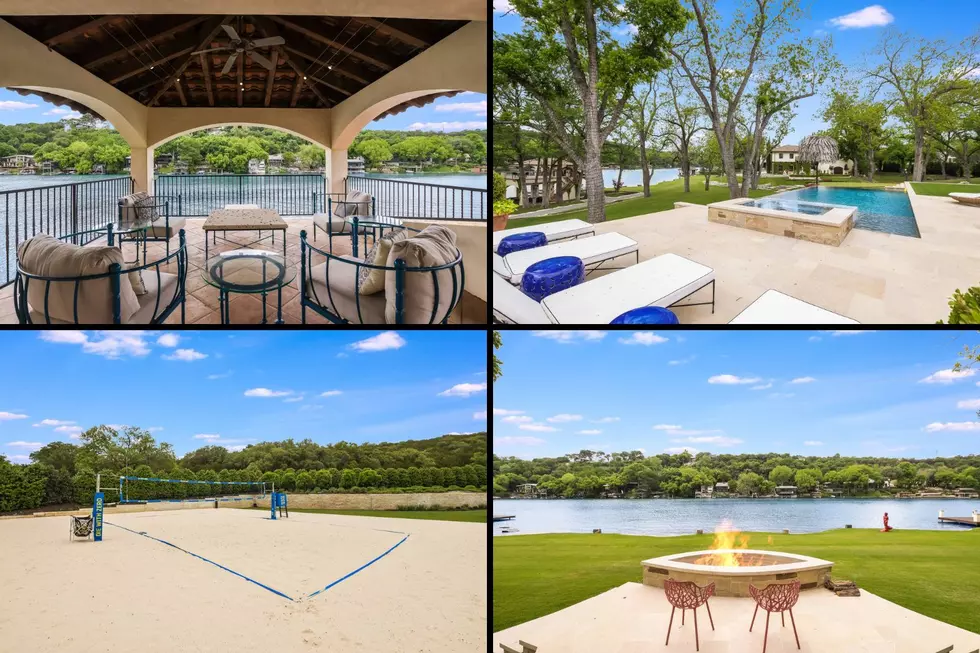 24/7 Service Included in This Glorious Austin, Texas Rental
bookabove.com
I mean this in the nicest possible way, but whoever is renting out a home in Austin, Texas for $23,000 per night has lost their mind. For most Texans that would pay a mortgage or rent payment for an entire year and the thought of using that for one night stay is mindboggling. As you scroll through the photos below you will see that this property that you would be renting for that amount is very nice but c'mon that price tag seems way too high. I'll tell you all about this gorgeous property and I want to know if you would ever be willing to pay $23,000 for just one night to stay there with your friends and family? 
The reason I brought up bringing your friends and family beyond slipping up the cost of the property is because this rental does offer plenty of room for everyone as there are 3 homes included in the rental price, 12 bedrooms, 11 ½ bathrooms, and the whole property sleeps 34 people according to their listing on Book Above. Eight of the bedrooms offer king-sized beds, two rooms offer two queen-sized beds, and one room offers two double beds.  
So Much To Do at This Expensive Austin, Texas Rental
The cost is steep but there are lots of activities to enjoy while you spend the night in luxury. You will find tennis courts, a putting green, a volleyball court, you can read in the mahogany library, or spend time in the boathouse before hitting the water.  
Plenty of Room to Relax Too
To help you not focus on the large amount of money it takes to stay here, there is a fantastic wine room set up for adults. And if you have a chef in the family there is a chef's kitchen ready for use.  
Check out the photos of this place in Austin that costs $23,000 per night. 
$23,000 Per Night Rental in Austin, TX
Check out this amazing rental in Austin, Texas
Airbnb Castle in Texas
It's the only Airbnb Castle in Texas but this place in beyond luxurious.
PICTURES: See Inside America's Jaw-Dropping Most Expensive Home
A staggering estate listed as "America's most expensive home" is currently listed for sale in Bel Air, Calif., for $295 million, and pictures show a one-of-a-kind home that's almost impossibly elaborate and massive. The 100,000-square-foot, 29-bedroom, 41-bathroom home will be the most expensive private residence sale in the U.S. if it brings that price, and that price tag comes with every conceivable amenity, including a private nightclub, full-service beauty salon, wellness spa, 10,000-square-foot sky deck, 400-foot glass-walled outdoor running track with a view of the city and a private movie theater with seating for more than 40 people.