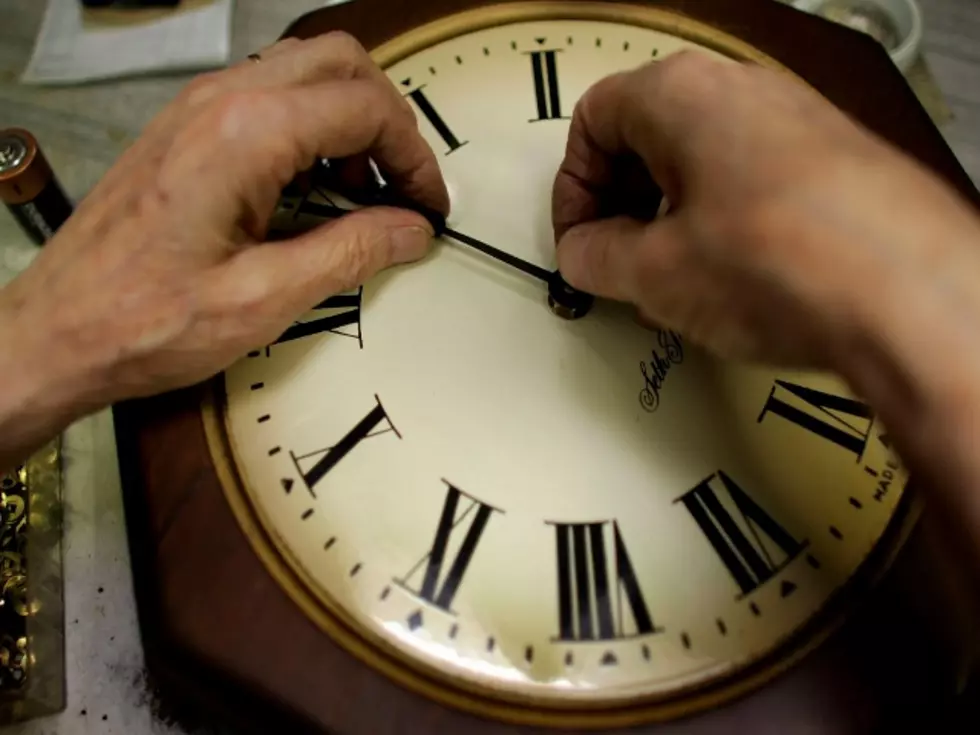 Daylight Saving Time Has Started, Now What?
Joe Raedle, Getty Images
Its human nature to get into a routine, and I honestly was just getting back into mine and boom.  Daylight Saving Time is back once again. Weeks of work are gone. Even though I knew it was coming, just like every year, I was not prepared for the mental task of getting back on track.
I started seeing reminders weeks leading up to this past Sunday and ignored the dread. I don't remember as a kid having such a hard time with this. It could just be the level of function that our modern lives require everyday. Performing at this level, and being a self starter, is like living on the edge of personal goal failure.
It takes lots of scheduling and preplanning to keep hitting your mark. I know school is tough, but at least it's already structured for you. If there were a few days that I wasn't feeling it, just go though the motions, and hope there wasn't a pop quiz or test.
Here are some of the effects I've had in the past couple of days. My already less than amazing workout schedule is ruined. I am drinking even more coffee, and I quit drinking it over a year ago. I don't need caffeine if I get sleep but I am not that tired, so that is a strange impulse.
Will we ever be truly rid of this plague against sleep? I actually got at least 6-7 hours of sleep the past couple of days, so it's strange to feel so off track. How's daylight saving time treating you this year? Let me know in the comments here or on facebook.
I have K-Fox 955 Streetcasts this Friday and Saturday. Friday from 4-6pm at Smoke Chap on Timberland in Lufkin, and RNR Tire on the loop Saturday from 11am-1pm. Stop by the live broadcasts and you can see if I'm over my DST by then.
READ ON: See the States Where People Live the Longest
Read on to learn the average life expectancy in each state.
KEEP READING: Here are 6 foods from your cookout that could harm your dog