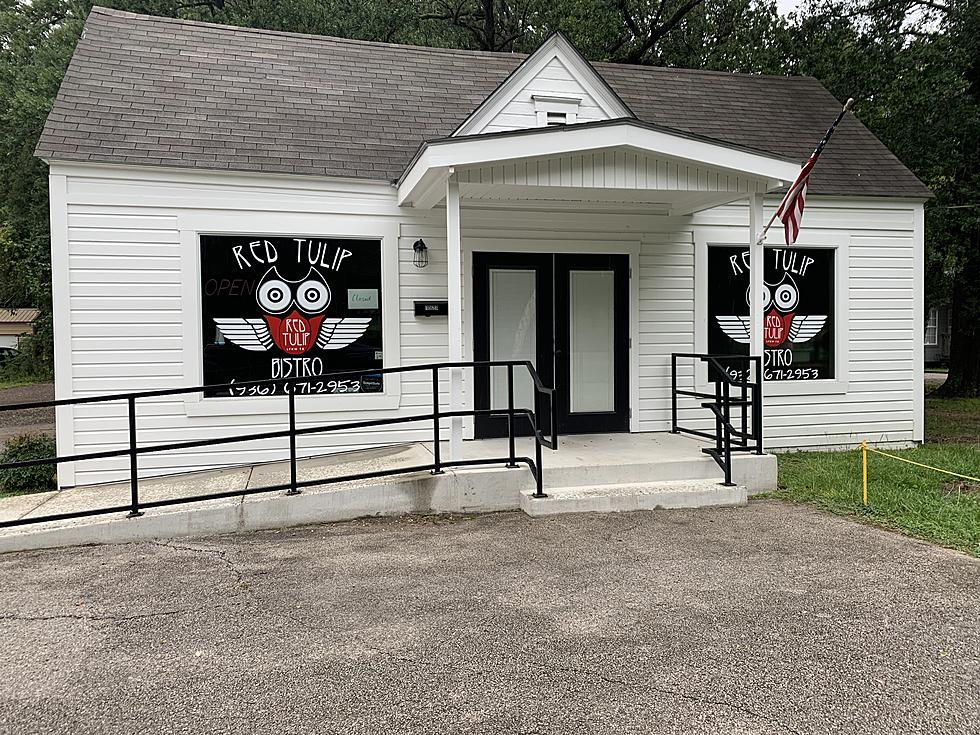 Another Charming Locally Owned Lufkin Restaurant Sadly Closes Forever
Dan Patrick - TSM Lufkin
Red Tulip Rolling Bistro & Toffee Company at 1523 South First St. in Lufkin has closed for good. This family owned business had food trucks, catering, and the physical location that housed the bakery.
Red Tulip was founded in a simpler time back in 2016. Now their official closed date is August 1st, 2021.
They always believed that the best part of their business was their customers. That's what kept them going as long as they did.
They Will Be Missed 
Fans of the restaurant loved their brisket taco box and oatmeal cream pies. Their grilled cheese was also a favorite.
All of the patrons expressed sadness upon hearing the news. They all sent well wishes for the family that owned the business.
They brought happiness and great food to Lufkin for over 5 years. It's only understandable that they gained many new friends with their great food.
Why? 
As we delve into reasons why the doors have been locked for the last time, I'll give you one guess. Covid.
That's right, another victim of a pandemic that isn't showing signs of slowing down. It's destruction and changes to our area will be forever etched in our history.
Running a small local business is challenging during good times. This was a long fought battle that they eventually lost.
Support Local 
As much as this is sad to hear, it all comes down to supporting local businesses. If you have a local favorite business take the extra time and shop with them.
It's always hard to lose a local business, especially when their tacos and toffee were so good.
Hudson Home With Huge Indoor Pool
Most Expensive House In Nacogdoches
Look Inside The Most Expensive Home For Sale In Lufkin
A New Perspective On Lufkin
LOOK: Here is the richest town in each state
Just saying the names of these towns immediately conjures up images of grand mansions, luxury cars, and ritzy restaurants. Read on to see which town in your home state took the title of the richest location and which place had the highest median income in the country. Who knows—your hometown might even be on this list.