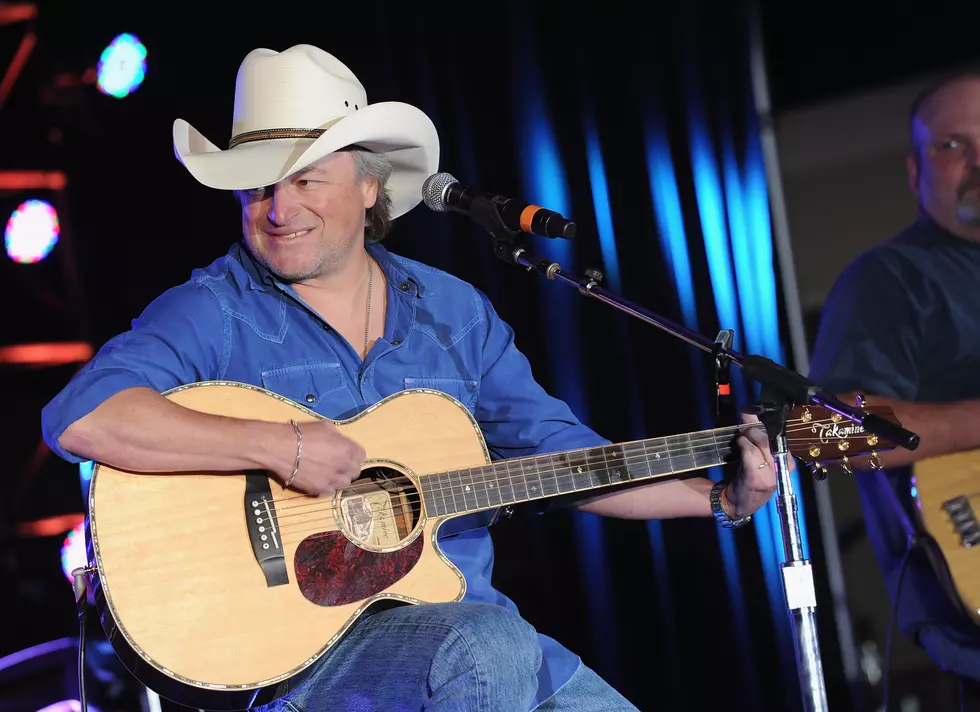 After Debilitating Back Issues, Mark Chesnutt Shares Awesome News
(Photo by Rick Diamond/Getty Images of IEBA)
Ever since Mark Chesnutt hit the top ten with 'Too Cold at Home', I've been a big fan of the Beaumont, Texas native. I like many different genres of music, but that good 'ol Honky Tonk sound is still one of my favorites.  When I go see a live show, it's a good feeling when I see a steel guitar and fiddle on stage.
I've seen Chesnutt in concert quite a few times.  The last time was a few years ago in Nacogdoches when he opened for Cody Johnson at the Expo Center. He still sounded just as good as he did in the 1990s as he played songs like 'Brother Jukebox', 'Bubba Shot the Jukebox', and 'Blame it on Texas'.
The past 18 months have been very tough for the 'Boy from Beaumont'. After suffering from back issues for around 15 years, Chesnutt decided to finally have back surgery. The damage to his spine was worse than surgeons expected.  Chesnutt's back was broken in three places.  This added numerous complications to the surgery and recovery. COVID-19 was another setback that Mark Chesnutt had to overcome in 2021. 
During his long recovery, Chesnutt has remained visible to his fans through social media.  He's given updates on his progress which has included months of physical therapy, and he has released several albums during the past year.  Chesnutt has also been quick to tout the talents of his son, Casey Chesnutt, who has been doing a lot of performing and recording.
Tuesday, June 28, Mark Chesnutt once again addressed the fans and followers with some great news:
As he mentioned, the tour will start off in Hockley, Texas (near Houston), then Chesnutt will be burning through some gasoline as he has shows scheduled in Washington, Idaho, Nebraska, Pennsylvania, and Georgia just to name a few. Hopefully, he'll be booking a few more shows close to East Texas in the near future.
Regardless, it's wonderful news that this Honky Tonk legend who has amassed 14-#1 hits and sold over 15 million albums will be entertaining crowded venues again.
50 Classic Country Artists Today's Fans Should Know
Today's country music stars owe a debt of gratitude to the legends who formed and cultivated the genre, starting in the early 20th century. These 50 classic country artists remain relevant today. Some developed a style that's emulated on today's country radio. Others set a bar for vocal talent or songwriting skill.
This list of 50 influential classic country artists features country music singers who started their careers before 1990. It's ranked by each artist's current influence on the country music format today, not individual, lifelong impact. Tell us where we got it right or wrong on
Twitter
.
PICTURES: See Inside Kenny Chesney's Spectacular $14 Million Tennessee Estate
Kenny Chesney has listed his 4-bedroom, 9-bathroom, 12,599-square-foot hilltop estate in Tennessee for just under $14 million, and pictures show an opulent Mediterranean villa that is lavish even by the standards of other celebrity mansions.