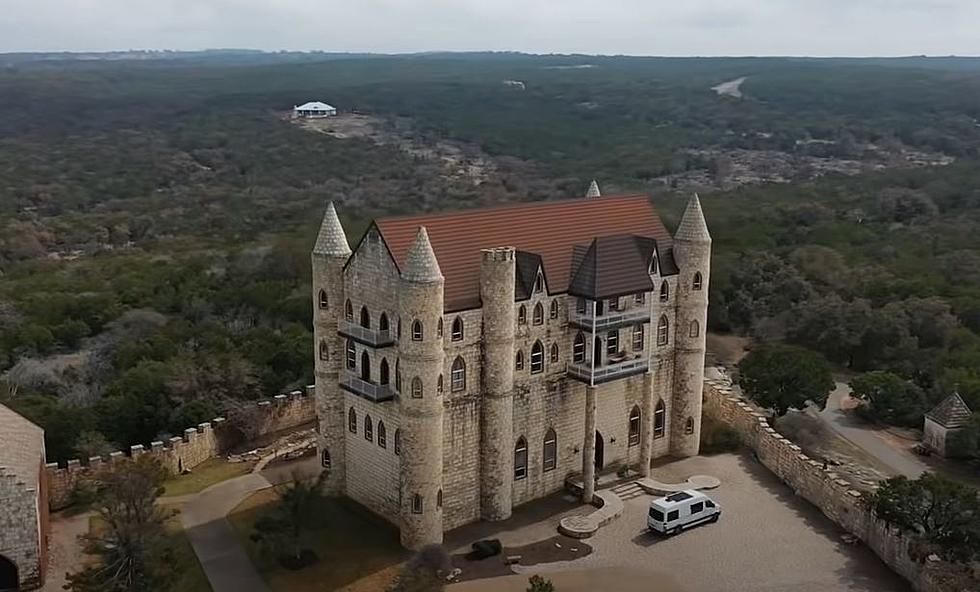 You Can Live Out the Royal Highness Dream at This Castle In Texas
via Kara and Nate YouTube
There is a destination that would push you to want that extra overtime for a future summer vacation. If you're the type to spend tons of money at Disneyland resorts why not consider splurging on a vacation you can stay at a castle.
Enter your number to get our free mobile app
Just 45 minutes away from Austin there is a castle that offers tons of fun activities to enjoy under one roof. Besides that, the view you have from every angle of the castle is glorifying.
Plus, the coolest perk about staying at the Bavarian Castle is roaming around the field of green. Not only that but you can just imagine what a gigantic castle in Texas has to offer for entertainment.
Planning a trip to stay a couple or if even one night the family would definitely enjoy every minute of it. For example, the master bedroom has an interior heated jacuzzi tub that most parents enjoy.
Now the kids won't be able to say there is nothing to do since there is a variety of kid activities. You better believe this castle in Texas provides gaming systems, game tables, and a 1,000-plus DVD collection.
Kara and Nate's YouTube video give you a peek inside the castle that is nestled in Texas below. Kara shows you some of the rooms the Airbnb has to offer if you ever plan to stay.
You can just imagine the beauty when you catch either a sunrise or sunset from the castle's balcony. It is pretty pricey for a one-night stay but if you stay with a group you can always divide the price. If you and your family could use a magical stay then this place is worth working that overtime.
LOOK: Famous Historic Homes in Every State