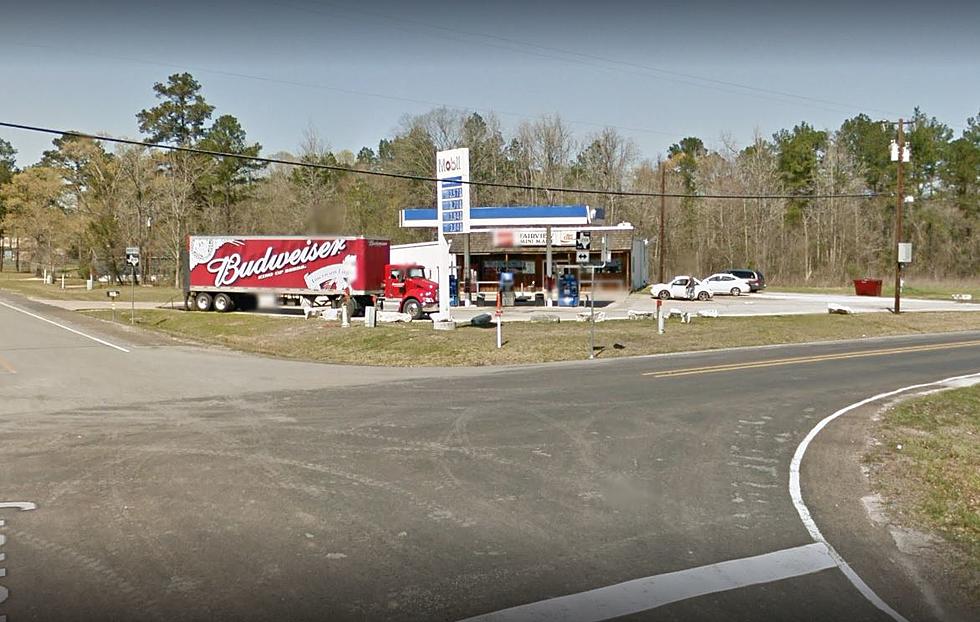 Watch Thieves Yank The ATM Out Of The Fairview Mini Mart In Lufkin, Texas
via google streetview
The Fairview Mini Mart is on my way out of town when going to Houston from Lufkin on FM 2108. It's is the only convenience store servicing that area of town.
It is one of the last vestiges of what used to be a ton of mom-and-pop-owned gas station/convenience stores across Deep East Texas. I was saddened to hear that they had been the victims of this crime.
Help them catch the three hoodie-wearing criminals that almost tore down the entire building to get at the ATM inside. There isn't a lot of evidence in the case, but luckily there is a video.
Help Angelina County Sheriff Deputies Solve This ATM Theft In Lufkin, Texas
Angelina County Sheriff's Deputies are investigating the theft of the automated teller machine from the Fairview Mini-Mart. The theft occurred at 4 am February 15th, 2022.
In the video, you can see them violently backing the truck into the front of the building smashing in the doors and parts of the wall of the business. Three figures in dark hoodies are seen jumping out of the truck to wrap a chain around the ATM.
They then used the truck and the chain to yank the ATM from its anchors. Once it was free, it was loaded into the bed of the truck and the thieves drive away.
Deputies Need Help Identifying The Criminals That Stole This ATM 
In the video, you can see that one of the black hoodies worn during the crime has a very specific logo on the back. This could be a clue to help identify the criminals.
These three criminals stole the Ford truck expressly for the purpose of committing this crime.  The Ford F150 has already been recovered by deputies, so this was a premeditated event.
You can't use your own car if you know you are going to be caught on camera. If you recognize the criminals in the video below submit a tip anonymously via their app or call 936-639-TIPS.
See The House Behind The Trees On South First Street In Lufkin
Driving by this property in the commercial heart of Lufkin you would never know all this is behind the trees.
The Most Charming Historic Home In Lufkin On Airbnb
If you are looking for a unique getaway close to home this one is within walking distance of downtown Lufkin.
The 5 Most Confusing Intersections In Lufkin
Most of these large intersections in Lufkin don't even have stoplights. They will test your courage and all of your driving knowledge.
Beautiful Central Heights Home Listed for $1.15 Million
Take a look at this beautiful home and property located in Nacogdoches County