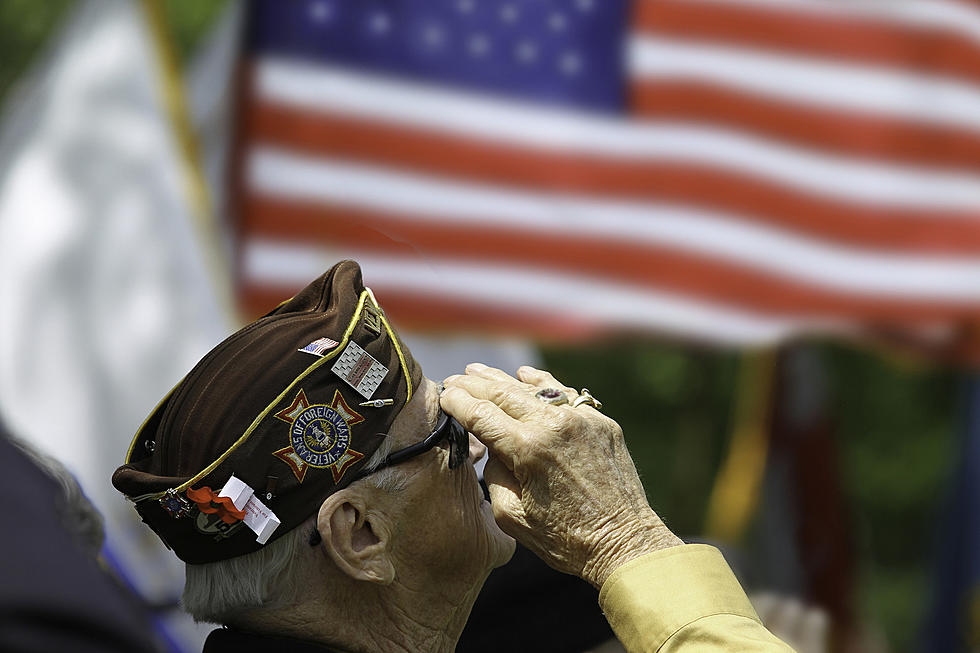 VFW Giving Away Free American Flags On Labor Day At Walmart In Lufkin
flySnow
The VFW Post 1836 in Lufkin is stepping up again to put American Flags in hands for free in Lufkin. They will be at the Walmart Supercenter on Friday, September 3rd and Saturday, September 4th from 8am - 6pm.
Volunteers from the VFW will be manning all three entrances to the Walmart location. You can get a small, free souvenir flag from them.
You could also help out with the giveaway. This Labor Day weekend flag distribution is in need of volunteers.
Grand Old Flag
If you would like to join them in promoting patriotism they have an online sign-up sheet for you. Just CLICK HERE and mark what time and position you want.
If you are looking for ways to help out our community this is perfect. Give selflessly of your time to help out by volunteering.
What could be a greater cause than patriotism? It's something we could use a little more of these days.
What Else Are They Doing at the Lufkin VFW?
Every Monday - Friday from 8am - Noon coffee is on the house at the VFW post in Lufkin.
Not only that, but they are also throwing in some donuts. This is all for veterans and their spouses, widows, and accompanying caregivers.
Friday nights they are doing the cooking. Dine in or take out. Hamburger steak, purple hull peas, squash casserole, and cornbread for just $12 with your choice of margarita or beer.
Meal without beverage is just $8. You can have a great dinner and help local veterans while doing it.
For more details you can call 936-634-4133. The Lufkin VFW Post is located at 1800 Ford Chapple Road in Lufkin, Texas.
A New Perspective On Lufkin
Look Inside The Most Expensive Home For Sale In Lufkin
Most Expensive House In Nacogdoches
KEEP READING: See the richest person in every state