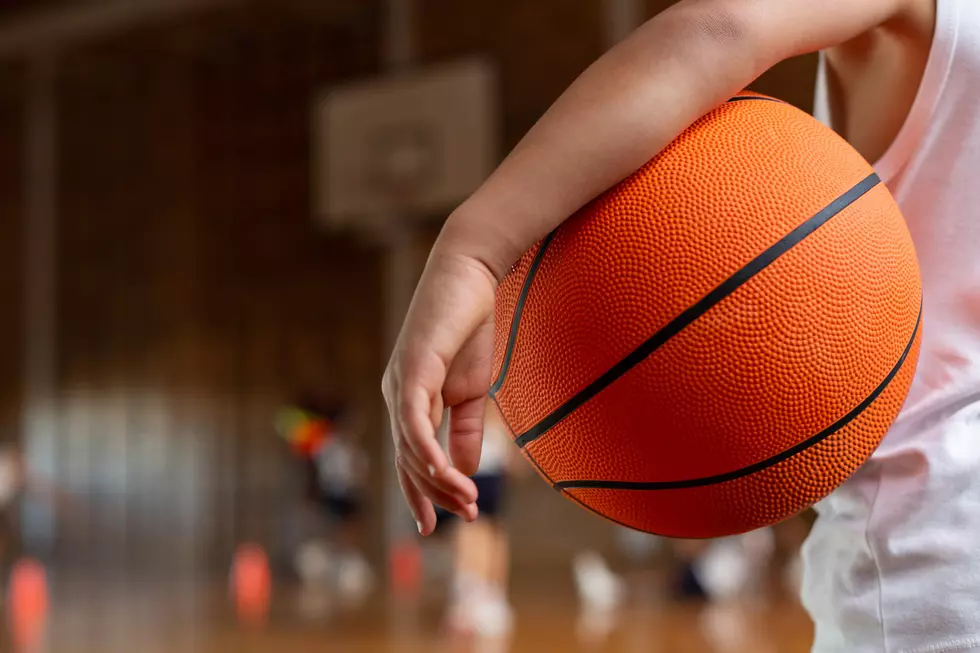 UIL Considers Adding Shot Clock, Banning Freshmen from Varsity
Wavebreakmedia/thinkstock
On Tuesday, June 14, representatives of the Texas University Interscholastic League will meet in Round Rock to pore over proposals and discuss numerous agenda items that could shape the upcoming months and years of UIL competitions in athletics, academics, band, music, and more.  At first look, in my humble opinion, some of these proposals have been a long time coming.  Other proposals, well, let me use a quote from Toy Story, "Who invited him to the party?"
Start Using Shot Clocks?
Let's start with the proposal to include a shot clock for UIL basketball games.  I'm all for this.  It makes me cringe whenever I see a basketball player cross the half-court line, stop, and then wait for the defense to approach.  Sometimes, it becomes a drawn-out game of keep away.  This can go on for minutes.
I know that not having a shot clock can be used to the advantage of teams that may not match up well with other more athletic, fast-paced teams, but there should be some sort of happy medium.  The shot clock for college, men and women, is 30 seconds.  I suggest something closer to 45 seconds at the junior high and high school levels.
No Freshman on Varsity Athletic Teams
I'm having a hard time understanding this one.  Granted, many talented freshmen are not ready for the speed and intensity of varsity sports.  Putting kids as young as 14 competing with seasoned upperclassmen can be dangerous.  Hopefully, well-trained coaches can make the correct call on who to play at which level.
However, I've seen many freshmen who not only do well in varsity sports but excel above all others. I'm from Lockhart, Texas, and one year after I graduated, the top player on our football team was a 9th grader.  He was the fastest and the strongest kid on the team.
As you move down the school classifications, especially from 4A down to 1A, the pool of athletes diminishes, and in some cases, coaches must play freshmen just to field a team.  Perhaps, if you limit this to 6A schools, this could be a starting point for discussion, otherwise, I doubt this one will get many proponents at the upcoming UIL meeting.
Switching Soccer to Fall
High school soccer is currently considered a spring sport.  Granted, practices start in the fall semester, but most of the schedule is played out in the cold months of January and February.  I know this, we've seen ice form on the soccer nets.
I'm not sure what the reasoning is for moving the soccer season to fall. The first thing that comes to my mind is the major logistical nightmare this would create.  Almost every soccer team shares the same field for football, which is also a fall sport.  I would not want to be the one trying to schedule all levels of middle school and high school football games along with the soccer games.
These are just a few of the proposals on the table for the upcoming UIL meetings.  There are proposals concerning band competitions, a proposal changing up cross-examination and Lincoln Douglas debates, and a proposal for better compensation for sports officials.
If any proposal eventually becomes a rule/law, I'm not sure how quickly it would be enacted.  I know some proposals, if passed, would be instituted in the next school year.
2022 UIL State Academic Medalists
Here are pictures of some of the area high schoolers who placed in the top 6 at the 2022 UIL State Academic Competitions.
Deep East Texas Athletes who Qualified for the 2022 State Track & Field Meet
Quite a few area athletes have punched their tickets for the 2022 UIL Texas State Track and Field Meet. Here are photos of some of those athletes