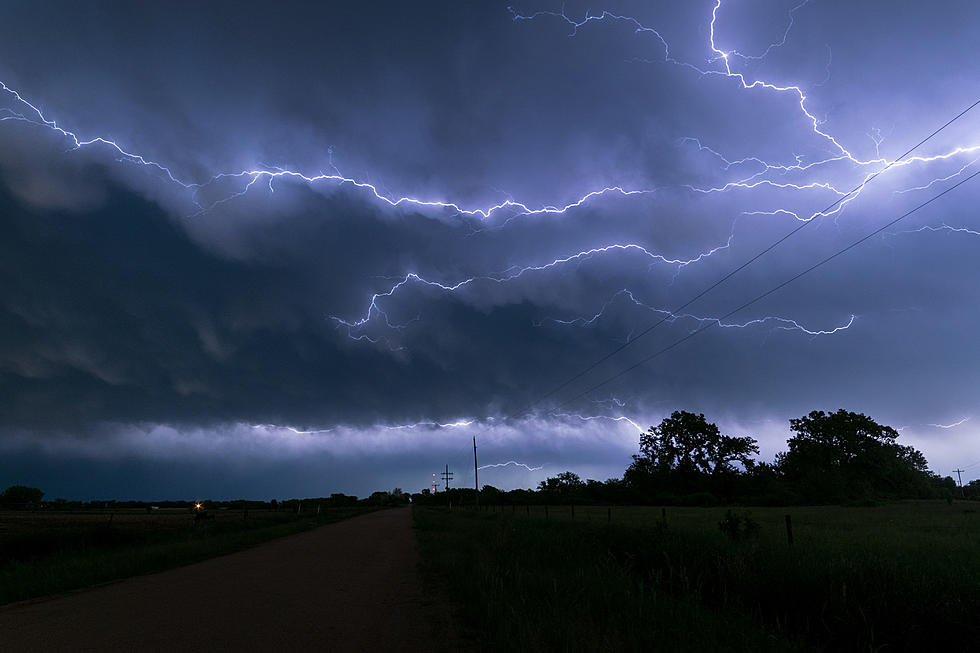 Tornado Watch Issued for Portions of Deep East Texas
Meindert van der Haven
It's Happening
The line of strong storms that were expected to develop across East Texas is taking shape this morning, and severe storms are predicted to pop up as the morning progresses.
Tornado Watch
The Storm Prediction Center in Norman, Oklahoma was issued a Tornado Watch that includes most of northeast Texas and a portion of the Pineywoods.  The watch which is in effect until 1 p.m. today includes San Augustine, Sabine, Shelby, Panola and Rusk Counties.  However, the rest of Deep East Texas including Lufkin and Nacogdoches are not included in this tornado watch.
Don't Let Your Guard Down Just Yet
Even though a major portion of the Pineywoods is not included in the tornado watch don't breathe a complete sigh of relief just yet.  The squall line of strong storms forming ahead of a cold front will bring thunderstorms to all of East Texas between 7 a.m. and 11 a.m. this morning. Gusty straight-line winds over 50 mph, hail, and even an isolated tornado are still in play.
As of 6:30 this morning, a number of storms have gone severe and even produced tornadoes, but all those have been taking place to the north of us in Oklahoma, Arkansas and extreme northern Texas.
Once we get to midday across the Pineywoods, we should start seeing a good deal of sunshine and the chance of rain will drop to below 20%.  This afternoon's high temperature should still reach the mid-70s and the winds will shift to the west with gusts to 30 mph.  Tonight's low temperature will be in the 40s.