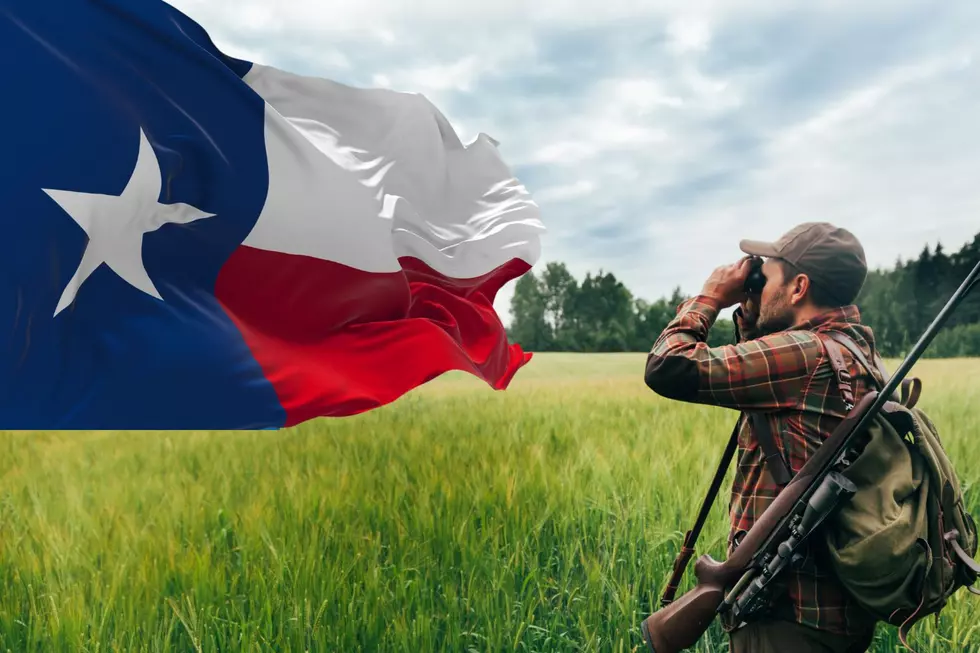 Ready To Hunt In Texas? Hunting and Fishing Licenses Now Available
Canva
For some in Texas, there's nothing better than going out hunting with family. Or if you prefer angling, fishing might be your thing. With everything being bigger in Texas as well, it makes sense folks will be looking for that big prize.
But to hunt in Texas, there's one thing you need to know. If you wish to hunt in Texas, you must have a license to do so. So before you hunt or fish with friends or by yourself, make sure to renew or get a license.
How to get a license in Texas
From a press release from Texas Parks and Wildlife, nearly 2.7 million licenses are purchased a year. There are also a multitude of licenses that citizens can purchase. The release goes into detail about how one can obtain one:
"Outdoorsmen and women can purchase a variety of licenses online through the official TPWD website, by phone at 1-800-895-4248 during regular business hours or in person at more than 1,800 retailers across the state."
There's also a new license that Texans can obtain this year:
"Brand new for this year, Texas residents can purchase a digital Super Combo license (Items 111, 117 and 990) that will authorize digital tagging of harvested deer, turkey and oversized red drum. The digital license option is available through online purchase only when licenses go on sale Aug. 15. A digital license holder will not receive a printed license or tags but must keep their digital license available while in the field. The license can be viewed through the TPWD Outdoor Annual and My Texas Hunt Harvest (MTHH) mobile apps."
So remember, if you want to hunt or fish this year, remember you have to have a license to do so. Otherwise, you may be penalized.
Top 25 Delicious Foods & Drinks That Define The Great State of Texas!
There's more to Texas than just Dallas Cowboys and oil in fact, Texas has helped shape the taste of America. From BBQ, to Tex Mex to Ice Cream and beyond, Texas has introduced the rest of the U.S. to the Texas way of life through food. So what foods and drink make Texas so special? Let's take a look.
May The Dome Be With You: Is This Terlingua, Texas Or Tatooine?
While not in a galaxy far, far away, this little dome gives us serious space vibes.
PICS: Let's Take a Tour of This Beautiful $5.7 Million Property In Brenham, TX
I was thinking about how I'd spend my lottery winnings if I ever won and saw this enormous house in Brenham, Texas. It's listed at $5,750,000 but I bet I could talk them down a couple hundred thousand dollars. I'd be paying in cash because that's what smart lottery winner do, right? Let's take a tour shall we.
Shaq Dunks Into Dallas, Texas: Look at The Big Aristotle's New House
Shaq's new home in the Lone Star State has finally been revealed. Let's take a peek inside and bask in its glory, shall we?